is age gap an issue in marriage?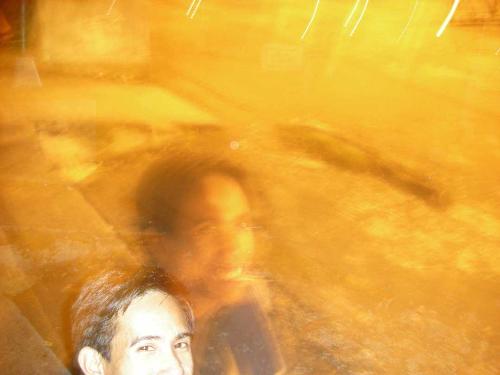 Philippines
September 21, 2007 10:10pm CST
would you consider marrying a man or woman who is way older or way younger than you? do you think there is an issue regarding age? does gender matter, taking into consideration the oft-repeated notion that woman mature faster than men? when this happens, do you consider the psychological make-up, emotional maturity, and stability of age rather than of the physical appearance?
7 responses

• United States
22 Sep 07
I don't think age is really important. My third husband was 10 years older than me. I loved him very much, till he passed away. I do however feel if the woman is older than the man.. Well men expect a lot from us. They want us to look years younger than we are, even if we try to take care of ourselves. I had a guy like this a few years back. He was 7 years younger than me. Men however on the other hand don't care what they look like when they get older, but still expect us woman to be up to par, as to their expectations. I think it just depends on the people, but I see nothing wrong with it, as long as the person treats you right.


• Philippines
24 Sep 07
hahaha well for me, looks isn't everything but love is. yeah, when i was younger i was very much concerned with looks. but when i got to know my husband now, it seemed that this superficial concern didn't matter anymore. he is far from perfect physically, not the kind that people would say hunk, but to me, he is the sexiest man alive! :-)

• United States
25 Sep 07
It's all about the spark! When you feel it, then you know it's the right person. Looks don't matter, nor does age. Hey nobody is perfect, and if they are . Well they will all age as well lol.

• United States
22 Sep 07
I married a younger man and he was more mature than a lot of men I had dated that were older then me. I think it all depends on the person. When I first met him I let his age interfere with my getting to know him but he kept calling and I let myself get to know him for him and not his age and we have been together for about 10 years now. I actually forget the age difference now and the big benefit for me is I actually feel younger! Rose

• Philippines
22 Sep 07
hey that is so cool rose! you are so blessed to have a husband like him. in the past i have heard of succesful marriages where the husband is way older than the wife. but when a girl is older, it is much different. and thank God, you feel younger because you are in the company of a young man. oh that is so true! you will feel so much younger with younger people around you! :-)

• United States
23 Sep 07
Good for you Rose. This story really touched me. All the way to the heart it did. I guess I gained a little hope from it. Thanks for sharing.

• Philippines
24 Sep 07
hi pogamer! are you in the same predicament and afraid to pursue a relationship with a younger man? ;-)

• United States
22 Sep 07
This all depends on how large the age gap is and how old the youngest one is and very much on the psychological make-up, emotional maturity, and stability of age you mentioned. My ex-wife was 13 years younger than me and we did not marry at a really young age. Even so in many ways, I learned after we were married, she was immature and had emotional problems from her family that I was not aware of for some time. Probably because of that she did not want children. So now I am looking for someone who is even younger than me because I want a child and I want a lasting marriage. So no I don't think an age gap is necessarily an issue; the bigger issues revolve around who the two people are.

• Philippines
22 Sep 07
is that right stealthy? yeah you are right in saying that there is much involved in a marriage than age. oh i do hope you find a young woman who is stable enough to get into marriage with you and who is willing to give you children. i think that after the honeymoon phase is over, the most fulfilling part of the marriage would be having children. God bless you stealthy!

• Philippines
24 Sep 07
Indeed I agree it's not really much of the age as long as you both are comfortable with each other and there are no 'hidden' reasons behind the marriage. How long were you engaged with your ex wife before you got married? Isn't it a little weird that you didn't see the emotional maturity and problems with the family? I guess we all go through some relationships like that, we always focus on the person but forget to see the whole picture until we finally decided to do something about it. Anyways, good luck! Just one quote I'd like to share: Never make decisions when you're angry; Never make promises when you're happy. =)


• Philippines
22 Sep 07
i agree. my father is 10 years older than my mother and they have a wonderful marriage and they produced wonderful kids in us. hahahaha well, i am 32 now and my brother is turning 24 and we are both professionals and didn't lead wayward lives. :-)


• Philippines
24 Sep 07
i think birth order has a factor. I was told that the man should be atleast 5 years older than the woman since women mature faster than man. everything should be considered when entering a marriage, a relationship that can build or destroy lives.

• Philippines
24 Sep 07
Age does not matter as the saying always go. Love does, though. All things follow in smoothly, physical, emotions, maturity, stability, physical... Love does not recognise these things you know. Have a great time