Some people are are real pain in the...how have you handled them?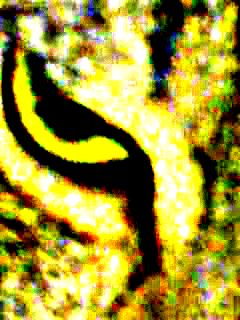 Philippines
September 22, 2007 10:45am CST
I am still having problems with some very difficult people that i work with. The problems have been so compounded where personal and business have mixed up. The boss tasked his girlfriend to manage the company. The gf is so inept, not having even finished primary schooling, does drugs, enmeshed with her depression, family problems etc. I want out....i need your inputs so I can better handle my farewell!
2 responses

•
22 Sep 07
don't talk to them and if they talk to you then tell them to **** off. lol kidding. you'll lose your job if you did that. hmmm... well, if it was me i would just have to put up with it until my boss comes back. don't quit. (unless you really really have to. it's really your choice) but if you don't quit all you can do is put up with his stupid Girlfriend. i'm not trying to be rude but ur boss must be quit thick himself for going out with such a dimwit. (is it because shes pretty? LOL) anywayz i guess all you can do is put up with her stupidity for as long as you can. good luck with that. :D

• Philippines
22 Sep 07
Hi! thank you for your reply. i like the way you put the words together, candid, both serious and fun. this makes me see the issue on the lighter side. oh yeah.... i've been putting up with them for the past 15 months, i feel that i have had enough. i am trying to find a much peaceful way out. and i have actually, told them the **** word. lol. it is true. as to my boss, he is a friend but has been blinded by love. lol. i really enjoyed your reply. this will help me balance my thoughts. take care....Perry

•
22 Sep 07
oh and i mean't three years. sorry. damn. why the hell can't you edit the comments you make on this thing!


• Malaysia
22 Sep 07
I think you better make move from that turbulence. From a whirlpool of lack management skills. So got to find another employer where you can earn and learn good work ethics and attitude that can share your long term future life. Opportunity is just like your breath, always on for every time your search for it. Good luck will never happen if you don't take your good look into it. :::michael:::

• Philippines
22 Sep 07
Thank you Michael. I have actually made as decision, just got to stay firm on it. This turbulence has affected my peace....which is the more important thing for me. I tried to stick it out for the past fifteen months, but nothing has changed. I just desire for a peaceful turn over/ transition. By the way, I sell real estate properties in the Philippines. I can actually stand alone (freelance), be home-based, less expenses, start a new website, updating my business networks. Keeping things simple....so I can stay cool. And it is true, what you say about good luck, we don't invite into of life unless we take that good look! I really treasure your thoughts. Take care....Perry