Are u going to take your kids out trick-o-treating or just give out candy?

United States
September 23, 2007 2:55pm CST
I think that this year I am going to let my kids go out to get candy with their dad and I am going to stay at home and watch the Jason marathon and give out candy to the kids when they come to the door. I say that because I am six months pregnant now so more than likely I will not feel like walking around from neighborhood to neighborhood getting candy all night. What will you do for Halloween? Are you going out with the kids or are you gonna stay inside?
10 responses

• United States
23 Sep 07
Probably my husband and I will both go with our son trick or treating. But we aren't going very far or to very many houses. my son will be almost 21 months old on Halloween, so he won't want to walk around to very many houses I'm sure. After we're done trick or treating, my husband will probably be the one to hand out candy. He really likes doing it, so I will let him have his fun.

• United States
24 Oct 07
That's how it was last year one of my kids was 23 months old and the other one was 11 months old so we didn't go too far or to many houses either. This year they will probably go out with their dad or either stay in the house and go to fall festival at the church later on that evening.

• United States
24 Sep 07
My daughter doesn't want her old mom wandering around behind her as she trick or treats. She is 13 and I think this is probably going to be one of the last years she trick or treats. So she is going to go with her friends to the different neighborhoods here on the base we live and I am going to give out candy to the kiddies.

• United States
24 Oct 07
Neither one of my kids is old enough for that yet. I will be glad when they can go out on their own with their friends, but even at 13 I still wouldn't want them to go too far away from home.

• United States
23 Sep 07
Oh we love to dress up and stay home to hand out candy to the unsuspected visitors. To see their little eyes light up when they see us dressed up too is a real treat! Then to give out the candy and watch them go is so much fun. I love halloween because of the kids.

• United States
24 Oct 07
I will not be dressing up, but I will be going running back and forth to the door to give out candy to all the kids that will be out trick-or-treating.

• United States
24 Sep 07
You know for a long while I said that I would not let my kids out for halloween because of all the corruption thats going on in the world. I said that I would just buy them candy for themselves and enough to give out also. My mom says that I should let them live a little what do you think?

• United States
24 Sep 07
We live in the country, so no one comes to our house trick or treating. I take my kids over to my sisters house and we trick or treat there. I let them go for about 3 blocks and then we go back to my sisters for a halloween party with snacks and treats.

• United States
24 Sep 07
I don't have any kids. But at the voluteer fire department we will be having a small fal carnival for the kids on the 27th and I'm sure my hubby and I will buy candy to hand out but there are usually no kids in this area so we'll end up taking the candy to the fire department after halloween. Normally on halloween I am working in a haunted house somewhere but not this year. pouts

• United States
24 Sep 07
Since i dont have any kids, i'll be handing out candy.

• United States
24 Sep 07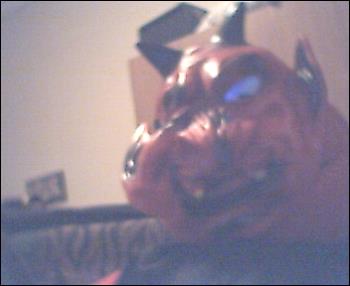 I did go out the last few years with the grandkids, but this year I think I will sit this one out. I did however have lots of fun trick or treating. They all thought I was a kid. I'm 48 years old. I guess I just wanted to share in the kids fun, and do something fun with them, and they loved it!! I may of also wanted to relive when I was a kid, before it was to late to have some fun. I love Halloween!!

•
24 Sep 07
hi, usally i go take the kids out with my husband and their uncle. I hope this year i can hand out. We should be moving where we can hand candy out .

• United States
29 Sep 07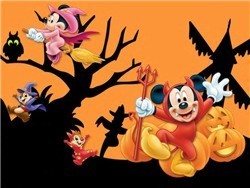 Well we are going trick-o-treating just because I have 2 daughters that are still really into trick or treating...But my oldest one is at that age she don't want to go instead she wants to pass out candy but I wont let her stay home by hersalf cause she is still to young...But she is going to my mom her grandmas and gonna hand out candy there...Happy Halloween!!!