Things you can't stand without them

United States
September 23, 2007 10:49pm CST
What are the 3 things that you guys & gals can't leave the house without them? If you miss to bring one of them, are you willing to go back to the house to get it even if it means you will gonna be late to work or to your date? Lastly, why those things are that important to you?
5 responses

• United States
24 Sep 07
My purse, keys & CD player for work. Yes, I have gone back many times for them. Although, if I leave the keys in the house, I'm s.o.l.! ;)

• United States
24 Sep 07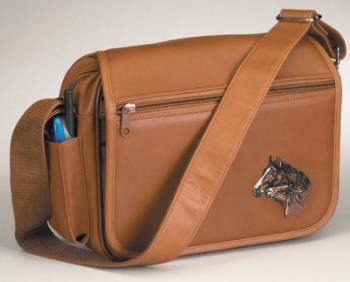 My purse. Anything else, I can live without but if I forget that, I WILL go home and get it. In there is everything. It's like a third arm or something. I don't even let it go when I am out. It's almost permaglued to me. Otherwise, I can do without anything else that I can think of.

• United States
24 Sep 07
You nailed it wotfpatty! You're right by bringing your purse, at least you are sure that you have the most important things with you. My husband sometimes will tell me to just leave my purse in the car when we are out but I always tell him that I feel incomplete or awkward to roam around without it.

• Malaysia
24 Sep 07
WEll marie.. all say it well in their response..to your discussions.. and mine are similar to them too. Yes i cant leave home without my mobile phone, wallet and my keys..hahahaha. Its always very important for me to bring all this with me everywhere i go.. i need my mobile phone.. cos that is the only communications tools that i have to get in touch with people. Wallet.. that is where my money is.. for me to use when needed and the keys.. my car key, house keys and my office keys.. all in one..hahaha. I dont leave home without them. Thanks for posting an interesting discussions.

• Philippines
24 Sep 07
I always make sure I have these 3 things inside my bag but of course there are times that I forget them,good thing I have my hubby,he always help me with regards to rhis,it's either we meet halfway or he'll bring the item straight to my office :) 1. My cellphone-my boss would fime mad if I don't answer his calls. 2. My wallet- though I basically don't need money at the office,lunch is being provided I still want to have my wallet with me everyday,always. 3. My notebook-this where i write down all my to do's and all my boss reminders and appointments so I really cannot forget this.

• United States
24 Sep 07
hmmm, let me think....can't leave without my cellphone. my husband is overseas and i don't want to miss a call from him. can't leave without my daughters diaper bad. for obvious reasons of course. and i guess the last thing would be my wallet. gotta have that so i don't get a ticket if i get pulled over and of course to spend money. lol