What is your favourite pick for the greatest invention of all time?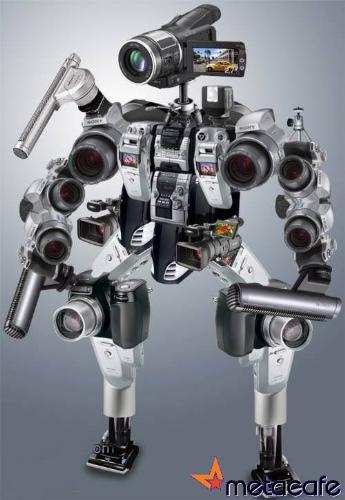 September 24, 2007 12:07am CST
Yes, the question is - what is your favorite invention of all? Mine would be, The Camera. Photography, method of picture making developed in the early 19th century, based on principles of light, optics, and chemistry. The word photography comes from Greek words and means "drawing with light." Photographs serve as scientific evidence, conveyers of news, historical documents, works of art, and records of family life. Millions of people around the world own cameras and enjoy taking pictures; every year more than 10 billion exposures are made with still cameras. So, what's your pick as your favorite invention of all? (telephone, television, internet, radio, car, the air-cond, etc..) ****************************************************** "The camera is an instrument that teaches people how to see without a camera."Dorothea Lange (1895 - 1965)
2 responses

• United States
1 Oct 07
Plumbing I dont think i could do without a toilet or a shower. I would hate to have to drink out of a creak and take a bath in one and all of that. So my favorite is plumbing thank god for it or we would have to walk down, or drive down to the nearest watering hole LOL

•
1 Oct 07
ha ha ha.....very creative. you remind me of my/our ancestors ...thanks to those who really used their brain to think how to answer nature's call at the top floor!...lol..

• Philippines
24 Sep 07
Mine is definitely the "internet" and the whole world wide web. Is it even an invention? :) hmm.. I think so. It is definitely the greatest invention because without the internet.. I would haven't been answering to your discussion but rather doing something else. :) I mean, this is just the greatest of all time. The convenience that it gives especially in communicating with other people around the world,.. especially our loved ones abroad. We can easily communicate with them through chatting and even see them live on cam. Even free calls. We can access millions of information, news, pictures, videos and probably anything under the sun. Internet = the best ever! :)

•
25 Sep 07
wonderful. i like your pick too. yes, we may consider INTERNET as an invention, what else?..he he he.. and a lot of people have met 'face to face' using the internet without leaving their room... and thanks to internet for making this CONVERSATION possible. cheers!