if michael jackson is given a chance to come back.....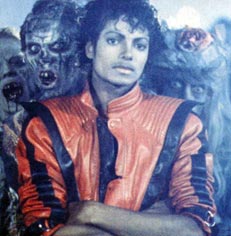 Philippines
5 responses

• Guangzhou, China
19 Dec 07
It is no doubt that Michael Jackson is a legend. He has so many wonderful songs and his dancing inspires many people. He is one of the most popular singers in the world. Although sometimes he has negative news. You can see he really has lots of fans. If he come back, I think he will still be popular.

• Philippines
19 Dec 07
hey my friend this is the second time you responded on this discussion. but thanks for it

• Philippines
19 Dec 07
well, michael did really made a history even though he has fallen now... i think he will decide to come back, there will be a big impact on his career, people will tackle and intrigue his bad records... his issues on molestations, maltreating his PA's, and many others... It will be more advisable for his to stay quiet and enjoy the remaining years of his life spending quality time with family rather than coming back and making another "mistake" that will make another major impact in his career... peace out!

• Philippines
19 Dec 07
yes all of the bad publicity will soon rise at the surface again. thanks for the response


• Philippines
27 Sep 07
i dont think so, he will remain the king of pop for all of us that would be it... but i will agree with you that he can no longer have a good come back. thanks for the response

• China
25 Sep 07
although he was really a hit in the past.but what he has done recently really makes me feel sick.but his incomparability in pop dancing is undeniable

• Philippines
27 Sep 07
yes his dancing is undeniaably excelent. thanks for the response and welcome to mylot Jaymi

• Guangzhou, China
25 Sep 07
I don't specific like any singers. But Michael Jackson did have lots of wonderful songs. He is a great singer. So if he wants to come back, I will look forward to his new songs.

• Philippines
27 Sep 07
wow, thats a good response there. looking forward to his new songs if ever he has a new one. cool response there pal. thanks