Why did the Lone Ranger wear a mask?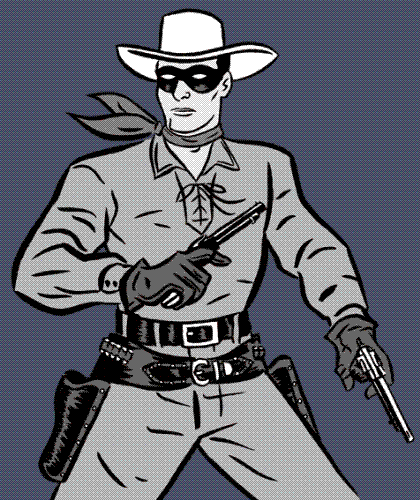 September 25, 2007 4:01am CST
Does anyone know why the Lone Ranger wore a mask? Zorro wore a mask so that people wouldn't recognise him because he lived as a citizen where he also acted as Zorro - but the Lone Ranger always moved on to new places. Was there a reason why he chose to wear a mask? Or was it just so the TV producers could hire new actors without anyone realising?
1 response

• United States
11 Oct 07
First Clayton Moore was the Lone Ranger through the whole series. He was a texas ranger out fighting the bad guys.. All of his buddies were killed except him Tont found him and took care of him until he could go back to fighting the crooks again as he looked for the killers. The mask was to hide his idenity as he looked for them. He didn't want them to know he was still alive.