Are you interested in visiting Shanghai in 2010?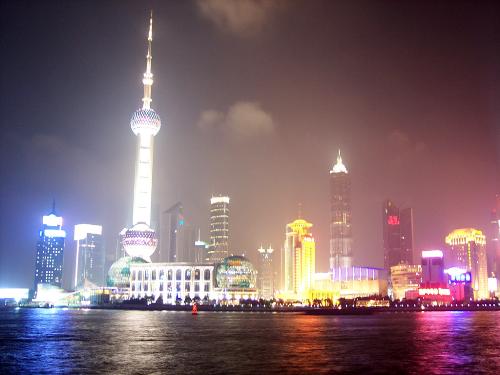 China
September 27, 2007 7:37am CST
With a population of 19 million,Shanghai is the biggest city in China.As china's most energetic city,it attracts more and more tourists from both home and abroad.This year,FIFA women's world cup and special olympics are held in Shanghai.And in 2010,the world expo will be held in this magic place as well.As a local shanghainese,I am so proud of my hometown.So my dear friends,my question is,are you interested in visiting Shanghai in 2010?
3 responses

• Uganda
6 Oct 07
Hi monicazhang, sure that would give me real excitement-I imagine China to be a wonderful country with tooooo many people-large beautiful high ways and extremely unique architecture-I see documentaries on the great wall of China and am told they were made many many years ago and yet they look like they were made yesterday! If I had my way, I would be there and yes, i would look for Monicazhang my mylot friend to give me a guided tour of areas of interest in city of Shangha!

• China
6 Oct 07
Hi,I would be glad to do that.Welcome to China,welcome to Shanghai!

• Romania
1 Oct 07
The lack of money keeps me from traveling around the world, but China is one of the places I want to visit. If I ever get there I won't miss Shanghai! One of my college teachers was in Shanghai for an international palaeontological meeting and he was stunned. He showed us some very beautiful pictures and I hope to see the city live someday.

• China
4 Oct 07
I would like to visit Shanghai in 2010.And enjoying the interests Of the Expos.