do you teas? What are your favorite?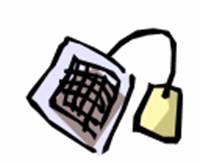 Philippines
4 responses


• Philippines
27 Sep 07
oh i like chamomile and peppermint too. i don't like the sweet ones though. i find them cloying.:-) oh i would like another cup tonight. :-)

• Philippines
27 Sep 07
i have been a tea lover for several years now. i like it better than coffee because of its health benefits, like its having anti-aging and anti-hypertensive properties. i just shifted to using green tea particularly that with lemon and honey flavor lately and i like it served hot than cold.

• United States
27 Sep 07
I like Iced tea with lemon, and I love green tea hot or cold..I really never tried any of the other teas...But a couple that you have mentioned sound real yummy!