ice cream

United States
September 27, 2007 8:56pm CST
Hubby just came back from the store with a box of Weight Watchers Sugar Free Heath-Crunch Ice cream bars. They are so good, and I can't even tell that they don't have any sugar in them. I love ice cream, but since I've cut back on sugar I haven't had any...until now! Do you have a favorite kind of ice cream. Tell us about it people!!! Let's build a virtual ice cream sundae bar, and we can all pretend we're eating together! hahaha
5 responses

• United States
30 Sep 07
For me, ice cream is the perfect comfort food, and anything that has chocolate on it can make me feel better even during my foulest mood. To pick just one flavor of ice cream as a favorite can be difficult. My all-time favorite is Rocky Road, followed closely by Cookies and Cream. Anything that has peanut butter comes third, and after that it is a free for all. After all, there are certain problems a girl can have that only Ben and Jerry can truly understand. LOL.

• United States
1 Oct 07
Oh I don't know that I would agree with that. I think Mr. Hagaan Daz and Mrs. Baskin Robbins could probably be very helpful in certain situations. Would you not think this is true? Especially if Sir Mint Chocolate Chip and Madame Peppermint Blast were to come along.


• United States
28 Sep 07
Braum's has a new flavor that is just heavenly, I would say it is my current favorite. It is called Raspberry Chocolate Cheesecake, and it has tiny chunks of chocolate "crust" in it. If you are not familiar, Braum's is a regional dairy store that has excellent products, and is based out of Oklahoma. The practice extremem quality control.

• United States
29 Sep 07

I know all about Braum's as I worked there in texas as a teenager. We don't have one here in HOt Springs, but there are several in Northwest Arkansas, so I get it occasionally. I love their hamburgers too! It was the place in Arlington to get Cherry Limeades before Sonic made them popular!

• Palatka, Florida
28 Sep 07
I just had Rocky road icecream myself. I have eaten sugar free icecream and your right it doesn't taste bad at all.

• United States
29 Sep 07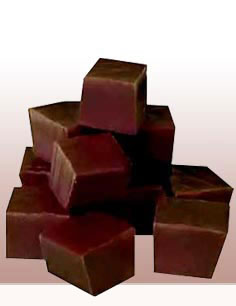 I will leave it to you friend. I like the chocolate and marshmallows...but I don't care for nuts. I like to just eat peanuts or pecans or cashews, but don't like them in things. I know I'm weird compared to most people. I don't want them in brownies or fudge either. I don't even like pecan pie! Aren't a strange eater?

• United States
29 Sep 07

i love chocolate ice cream. I would love to fall off the wagon, and eat some..but since I've lost 55 pounds, and don't want to gain it back, I will leave it to you. Eat some for me would you?