Nutella....Heaven in a Jar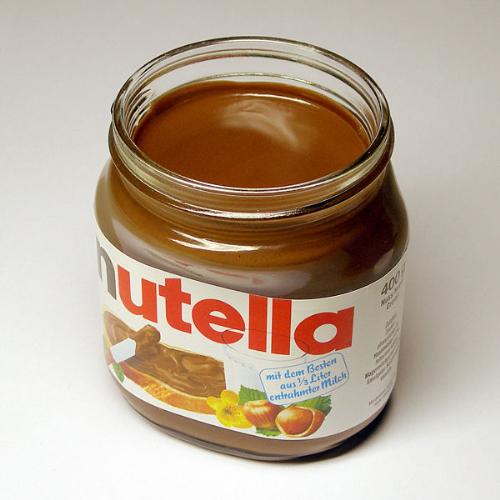 Canada
September 28, 2007 12:22am CST
Have you ever eaten Nutella? It is soooooo good. If you have not had it you ned to try it. And don't listento the commercial, putting it on bread is a waste and it comprimises the taste. Eat it with a spoon. It's totally justifiable, because it's made with hazelnuts, so it's protein, and that's good for you. Yummmy. I wish I had some now. For all of you that haven't tried it yet they WERE giving away samples at the website, www.nutella.com, I don't know if its still going on or not but it's worth a look. I got my sample yesterday and it was yummy.
5 responses

• Canada
28 Sep 07
That's so weird because I got my sample from them yesterday too and so I had to have Nutella for breakfast today. I love the stuff. I don't mind it on bread and I love it with a spoon. I just wish the sample had come with a coupon too. That would have been awesome.

•
20 Oct 07
I love Nutella! It's one of my favorite snack foods. I was glad when they started carrying it more regularly in the US, because it's expensive to buy as an import. Of course, now I live somewhere where I can get it readily, but I'm trying to cut down on sugar so I still don't eat it very often. :( If you want something really decadent, Giada DeLaurentiis on the Food Network website has a recipe for Nutella ice cream. Definitely give it a try.



• United States
28 Sep 07
Hi Nykkee, I always see it in the store and want to try it, but never did buy any.. Now I will have to try it, sounds delicious..:p