Firefighters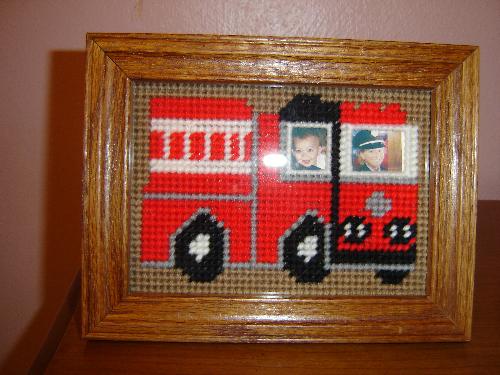 United States
September 28, 2007 12:02pm CST
Have a daughter who is a firefighter. While I am exremely proud of her, I worry about her while she's on duty. Anyone else have the same concerns about one of their family members or friends who are in this profession? How much the public appreciates the firefighters, paramedics and police just can't be described. Sometimes it's a very thankless profession. The lives lost while performing their duties is so heartwrenching. Have a good weekend mylot community, carolbee
2 responses

• Calgary, Alberta
28 Sep 07
Hello Carolbee,my father was a firefighter for 40 years,there were some rough times but many good ones. I spent a couple of years as a vollanteer firefighter in a town close to home,I was not allowed to work with the same company as my father due to his rank. the people they work with are a very closeknit family,and they will not talk about the job outside of work in most cases. If she comes home in a sad or downcast mood,please let her be. while the job does carry with it a strong possiblility of danger,there are many rewarding exsperiences as well. Please give her my blessing for a long and fulfilling career.

• United States
28 Sep 07
Thanks, Mac, for responding to my post. My daughter rarely talks about situations that happened while on duty. She tries not to carry the situation home to the family. Only one time did I see her extremely upset and it was when a child was burned and she kept him alive until they got to the hospital. He didn't make it and it upset her so badly she had to leave work. She stopped by our house and just cried her eyes out. Your response is very touching. Just to know others really do care about the services these people do 24/7. Have a great weekend, carolbee


• New York, New York
28 Sep 07
Hi Carolbee, welcome to mylot. I have a brother who is a firefighter and it is a rough job, I understand your concerns. I am an EMT and even though it can get rough at times I don't know how the firefighters do it. I commend all First Responders for doing a very hard job.

• United States
29 Sep 07
Hello Howard, thank you for the warm welcome. Any EMT, Medic or Firefighter has to be respected for the difficult job they do. Guess I could say I was guilty of not realizing the degree of difficulty these careers can be until our daughter joined the ranks. My appreciation for anyone in the above mentioned careers is overwhelming. Bless all of you for a job well done. Have a good weekend, carolbee