Hi everyone I want to start a chocolate business can somebody help me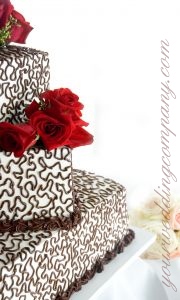 Philippines
4 responses

• United States
13 Oct 07
Well all you need is to go buy chocolate products and proper utensils. Most grocery stores should have what you need. If not, try visiting a confectioners shop, they should have the products. You'll definitely need a saucepan to boil water, grocery store or department store. A larger mixing bowl to keep the chocolate in from a grocery store. Chocolate chips or coins (unsweetened) or if not possible then get a block of it used in baking. A serrated knife to cut up the block of chocolate can be purchased in any department store and most grocery stores. A rubber putty knife and rubber spatula, definitely from a grocer and a department store or a crafts store. A stable working surface or board, one of marble or simulated plastic (usually in a department store).

• Philippines
13 Oct 07
This is a great business idea. Let me know when you are ready. Perhaps I would like to be one of your buyers, specially this seasson of gift giving lol.

• Philippines
12 Oct 07
hi! if you're from Manila, you can get some materials from Chocolate Lovers, Inc. They have 2 branches in Quezon City. ENjoy! :-)

• Australia
30 Sep 07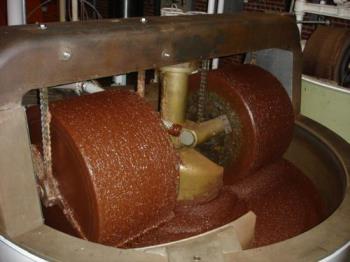 I think I have chocolate running through my veins in place of blood, I had a grandmother who made chocolates way back many many years ago then an Aunt who worked at Rowntrees here in Australia and now I have a neice who works for an exclusive chocolate maker who imports his chocolate from Belgium. I guess depends on what country you come from on how to go about starting a business, there would most probably be health regulations and such, I guess you could start off small and build up, hmmmm it would be a dream come true for me to be working in a chocolate factory, but I believe after you have worked in one for awhile you don't touch chocolate...hahahahahah Goodluck to you...