Don't Let Your Dogs Have....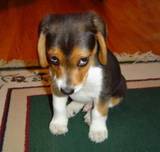 United States
September 30, 2007 3:59pm CST
This info is from the October, 2007 issue of National Geographic. Alcohol: It depresses brain function and can cause a coma. It is best to clean up after your party before going to bed. Coffee: a cup of coffee can increase your dog's heart rate and cause seizures. Chocolate: the theobromine in it csn be fatal. Just 3 ounces of dark chocolate or 7 ounces of milk chocolate can do your dog in. Macadamia nuts: experts don't yet know why, but just a few of these nuts can induce tremors and even temporary paralysis in you dog's hind legs. Garlic: garlic breaks down a dog's red blood cells, leading to anemia and possible kidney failure. Onions: damage occurs to canine hemoglobin that is cumulative; meaning a little over time can have worse effects than the dog gobbling a whole bulb at once! Grapes: and raisins can cause renal failure. Toxicologists aren't yet sure why. These canine toxins do depend on the weight of the dog and how much is ingested. But it is best to be safe rather than sorry....no one wants the heartbreak of losing your dog when it could be avoided. Some of these, like the nuts and grapes I had no idea about. How about you?
5 responses

• United States
1 Oct 07
I didn't know about the onions, and my dog would not have eaten them anyway when he was alive...he was picky, wouldn't even eat a dry chip, lol, he had to have dip on it. I also never had a dog that would touch fruit anyway, but it's good to know for future reference when I'm ready to have another dog. Didn't know about the macadamia nuts either, I wonder if peanuts are okay...my granddad feeds his dog peanuts for a treat, not many, but a few here and there. Thanks for the info, Rosie. Ciao4now, Shannon

• United States
2 Oct 07
As long as it's not a whole lot of 'em, peanuts are ok. I've had to tell my son to knock it off with the peanut butter, though, because he gets them to lick a spoonful to laugh at 'em trying to get it off the top of their mouths. I got him to stop after a LOT of threats! My dogs eat fruit. I admit I de-seed watermelon for them. Am I ridiculous or what? Chip & dip doggie -- that's one smart pup! He knew what to do do get what he wanted from you! :-) You're welcome and thank you, Shannon, for a BR comment!

• United States
2 Oct 07
Thanks for the BR, I wasn't even trying for it, lol. ...and thanks for letting me know about the peanuts, now I won't worry about Skeeter so much, she's getting pretty old, almost 13 years old (chihuahua), and my grandad won't know what to do without "someone" to take care of. Ciao4now! :D

• Canada
30 Sep 07
That's for the information. I knew about most of the stuff but I didn't know about the grapes. Also make sure you check your holiday plants to make sure they are pet safe. Poinsettia and lilies are poisonous to animals so you may not want to have them around your house.

• United States
30 Sep 07
I had no idea all those could be harmful. Thank you for sharing! I knew chocolate wasn't good, but never thought about the other stuff. I'll make note of it.


• Canada
19 Nov 07
That is too much. I never gave our dog nuts or chocolate or coffee. We did give her left overs or rather we mixed the left overs in her regular dry dog food. Did not like the stuff they had in cans. Much of it were vegetables with hamburgers. But we did flavor our food a bit. It did her no harm. She lived to about 120 years old if you translate human years into dog years. Mind you we never gave our dog nuts because well nuts are expensive.