Ladies & Guys: What do you love about your body?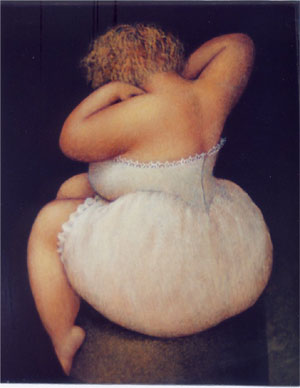 United States
October 1, 2007 1:41pm CST
What is it about your body that you love, what makes you; you? Is it a sly smile, eyes the sparkles, curves that stop traffic? For me it's a combination of the total package that I love. Every part of me fits together just right to create me and I think it all goes together quite nice. I wouldn't be me without my curves, my smile, my curly hair or my natural caramel tan. I don't even mind being short anymore, it gives me an excuse to bat my eyelashes and ask hot guys to get stuff off of shelves for me, lol. Please remember: We're talking about loving our bodies, no self hate in this disucssion please!
3 responses

• Hong Kong
2 Oct 07
*laughs* How motivating! I love being positive and I see the lovely positive-ness in this discussion! Well, can I say I love the whole package of myself? Not being arrogant, but I do. I do complain about stuff on my body here and there, but come to think of it, I really love what I love. I love my height, my weight, my skin color and my face feature. Well, there is no point to demean oneself and I think loving oneself builds a nice self-confidence and that helps excel the things you have within.

• United States
2 Oct 07
Thanks! Yup you can say you love the whole package, that totally counts. I agree, I love being me and it's really shaped who I am on the inside as well so I wouldn't change that. You right, there's no reason to hate your own body and that never helps anyone out.

• Hong Kong
2 Oct 07
Yes as always, I am fascinated by some women complaining about their looks. I got so tired of hearing those! If I were a man and hearing all that, I would probably be mean and say, "yes you are right, now that you have talked about it and I noticed it and so I have to go now!" *laughs*

• United States
2 Oct 07
LOL, wow then I think it's good that you're a woman, lol. I agree though, women have the ability to plant ideas in mens minds quite easily and many times those end up being negative ideas about ourselves. I've taken up the habit of telling them that I'm fabulous and I've yet to have one agree. Sure beats asking, "hey does my a$$ look fat in these jeans?"



• United States
2 Oct 07
How great! Yes it would be odd to have to walk around in somebody else's body.

• United States
2 Oct 07
I love, adore, worship and totally appreciate the few parts that still work!LOL!

• United States
3 Oct 07
LOL! That's awsome, keep up the great work!

• United States
3 Oct 07
That's so sweet! I hope to one day find something like that in my own life.