Albert & Anna - WOW

United States
4 responses

• United States
3 Oct 07
I'm with you all the way on this one. That was a very big shocker. Clearly the wrong one went home. I think what happened tonight is the one thing I really hate about these kinds of shows. You get someone on the show that is not cut out for the show yet is a fan favorite and they stay while others who are much better get booted off the show. It's unfair, but we all know most of this show is just a popularity contest. You could see it in Albert face that he was very shocked. It even looked like Cheryl (Wayne's partner) was shocked and knew the wrong person was being sent home. I voted for Albert so I guess now I am going to give my extra vote to Jennie. I am afraid she will be another victim of Wayne's next week and I think she has some potential to go farther and to improve more.

• United States
3 Oct 07
Cheryl did look shocked. I hate it that this has happened. I like Jennie but I'm not loving her on this show. I might change my mind on this if she starts to display more of a personality out there...hmmm, personality... I already miss Albert!

• United States
3 Oct 07
I say we all write to abc.com and petition to get Albert back on the show. LOL! Well I know that would never work but hey the thought was nice, right?

• United States
3 Oct 07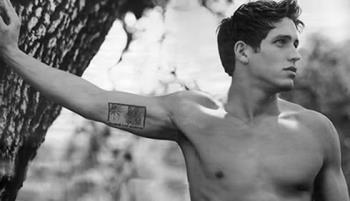 I am getting sick of the show being a popularity contest and not a dance one. I wasn't the biggest fan of Albert but he CLEARLY danced better than Wayne Newton of all people. I also expected Mark Cuban to go since he is so cocky and all he talks about is money. But I never expected Albert to go. I know his fan base is low compared to others but I thought the women would keep him on. He actually had potential. The audience must be made up of a lot of older women who adore Wayne Newton from "the old days" or something. Or maybe they just thought Albert was safe and voted for someone else. I feel terible for Jane Seymour. Her mother dying and her actually coming back to finish the series. Ugh. That is so sad and how the heck can anyone critique her considering the terrible circumstances? Gonna be interesting.

• United States
3 Oct 07
I wondered if Mark Cuban actually put some money into having people vote for him? Wouldn't put it past him. Or maybe it's just all the press that he got this week about how upset he was to be in the bottom two and how much he wants to continue? I have to admit, he's growing on me a little... although if it was between him and anyone other than Wayne (and maybe Floyd) at this point, I would not hesitate to wave goodbye to him!

• United States
3 Oct 07
Mark is in a heated battle with Donald Trump and maybe people who don't like Trump are behind him. They are really battling it out. I can't decide if Mark is really cocky or just a nice guy. It's hard to tell. I hated him the first week because all he did was talk about his company and how much he sold it for but this week he seemed down to earth and funny. And he IS trying. The voting this week just seems way off but look at how long P. Diddy stayed on the show when he was on. He was a disaster but he stayed on for a long time. That was so wrong.

• United States
4 Oct 07
I think it was a travesty. Albert was much the better dancer. Wayne may be a "great" performer, but he is not a dancer. It is now a two person race, in my opinion. Helio and Sabrina. The others are just window dressing. Although, it seems skill doesn't matter a whit, doesn't it? If it is just a popularity contest, maybe Cam. Sabrina seems to have fans and talent.

• United States
3 Oct 07
I think the bottom two last night should have been Jennie and Wayne with Wayne going home. I read also where some say that maybe Mark is paying people to phone in for him, I really doubt that since he was in the bottom two last week. Don't get mad at me people but unless the Chita girl gets into the ballroom and out of the "whatever" type of dance it is she does she needs to go. She is way to fast on the dance floor, can't even see what she is doing. BRING ALBERT BACK, those two were a cute and fun to watch couple.