How often you look at the lines on your face in the mirror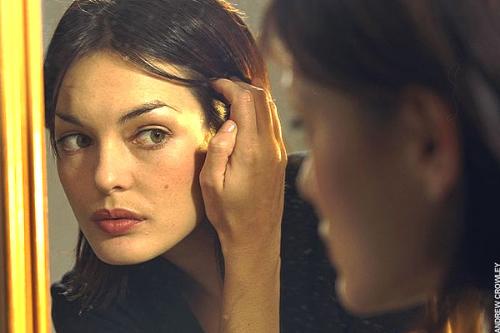 India
October 3, 2007 11:58pm CST
trying to stretch them up and sighing thinking of the days when your face used to be taut and younger than now?
4 responses

• India
4 Oct 07
Oh, I do that whenever and where ever I get a chance. That's instinctive, I guess. I bug my mom all the time with my assumptions and my weird beauty plans. My mom feels that I can only be kept in control when I am busy. No wonder, when I am at home she would assign me with some errands or the other. smiles...

• United States
5 Oct 07
This is so funny because my friends are upset at me because I don't have wrinkles. They keep on looking at my face to look for lines and they don't undertand why I have such a youth appearance.

• Netherlands
4 Oct 07
Hi Balasri, fortunately I have but a very few - 2 to be exact, and hate it. Contemplating what should I do , as there are ways to make the 2 disappear. Why should we accept getting uglier while we frow old? I don't believe in it really and would do whatever necessary to not let it happen any time soon ;) There is a saying: Before we were young and beautiful, now we are only beautiful :) TheFortunes

• United States
4 Oct 07
I'm still young so I don't have to worry about lines on my face yet. But after I shave, and my face is still damp, I will put moisturizing lotion on my face and rub it in. That is suppose to help keep wrinkles off of the face.