I just reached 100 posts, 400 to go! Did you feel liberated when you got to 500?

United States
October 4, 2007 6:24am CST
I'm at 100 posts, and 400 away from 500 at which point I can copy and paste which is quite helpful as I tend to think of a lot of topics when i'm away from an internet connection & I just want to write them down elsewhere, or type them up somewhere and post them in here! but.. I cant do that for a while. What about you. Are you anxious to get to 500 so you can have copy and paste priveledges?? and if you're at 500 posts, how does it feeel?
6 responses

• India
4 Oct 07
Hearty congrtulations on achieving 100th post. Now that you have reached 100, you should be able to do next 100 with lesser time and with less tension. Similarly every week you can complete 100 or more depending on time available and resources at your dispostal. When you post 500 you are not liberated you are put with more respnsibilities to do a good job. Thanks and have a nice day. With all the best wishes in your endeavours.

• India
19 Oct 07
YOu can achieve and others can achieve that figure. It is not great. All it requires is hardwork, dedication, involvement and some skill in typing and general knowledge. Hurry up with your posts and make it at least for 5000 in couple of months. All the best in your endeavours.

• Australia
4 Oct 07
Did you reach that amount by just reading discussions, or responding?

• United States
4 Oct 07
I'm not sure what you mean. But. I got my posts about half and half. Some of it was from reading & responding to discussions, and others were from posting discussions and people responding to them! I'm not really sure how you would get a post from reading a discussion.. the number in parenthesis is the number of posts, isn't it?

• Jamaica
19 Oct 07
Honestly I never even realised until my good friend congratulated me on it! It is okay and when I am at work I cam limited but at home I can do a whole lot more with the cutting and pasting.

• United States
18 Oct 07
It's been a long time since I hit my 500 mark. I guess it is convenient at time to be able to cut and paste, but I have to admit I don't use it very often. I'm not a big fan of answering cut and paste posts, either, because they never seem as interesting, and are usually too long to read.

•
4 Oct 07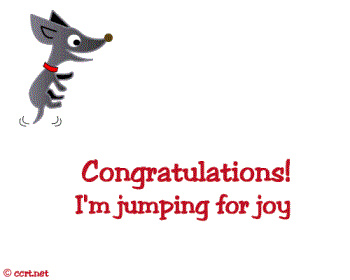 First of all congratulations for reaching 100 th posts. It's the beginning of real adventure. I also still remember my 100th posts and now I'm here. There's big way to go. And reaching 500th posts feels kind of free. We are allowed to copy and paste and the another important thing is we can even add images to our response. It is intresting. Hope you will reach 500th posts really very soon.

• Philippines
4 Oct 07
Hi there, Congratulations! You still have long way to go but just continue it buddy and you will reach your 500 postings without even knowing it. Now to your question, yes indeed. Im more than anxious to reached 500 posts and enjoy the priveleged to copy an paste stuff. ^_^