Going to college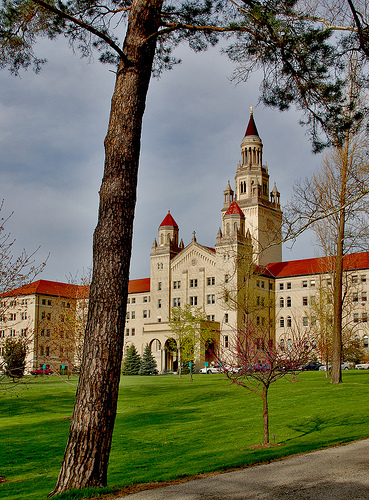 United States
5 responses


• China
5 Oct 07
Business Administration and Management is really a very good major for one who intends to do and run some business. Right now it is a very popular here in China, where many students to major in Business Administration and Management as there are more and more internatinal business. It is a promising major which enables you much easier to find a job in a foreign company or in a joint-venture company in China. My niece used to choose International Business, but later she gave it up because of the high tuition fee in the private college in Xiamen, Fujian Province. Later she chose her major as a journalist, which is far from being as good as her International Business. Because now she has gradulated from her college and is not having a decent job as a journalist yet. It is not easy to find a job in a newspaper unit. She is now only doing some job that has little to do with her major. If she had chosen the initial major, she would have found her ideal job much easier.

• United States
6 Oct 07
well I am lucky enough to say that I am going to college for free... I got an assistanship... so I am not paying for it (just some fees about 400 a semester... wich is nothing compare with the 17000 I will have to pay) I am going for a master, yes a I am a graduate student... My major ir Horticulture Science!!


• China
5 Oct 07
Hello,friend, If I have chance to go to college again,Firstly,I will choose the school which I dreamt to go,actually I am already having my college education,and haven't graduated yet,I don't really enjoy my university really so much ,b/c I choose a major which is not easy to learn.so if I have chance I will choose the major which I interested,then I will not feel so tired ,and well enjoy my college life.;-)

• China
5 Oct 07
If I could have the chance to go back to college for free, I would certainly like to go to college again for more knowledge to get me updated to get myself fulfilled with new things. I always feel happy to study and study without stopping. I would still choose to study foreign languages as my first major was English, this time I would choose to learn another foreign language which is easier to learn and few people know about. I think that I would choose to study French or German or Spain as few people know about them. I would try my best to learn the language well so that when I graduate, I could be engaged in working in a joint-venture company or a school where this foreign language is taught to use my talent to the fullest. That would be great. Could I really get such a chance for free education? Now I am dreaming about it and hope that this dream of mine will come true.