Job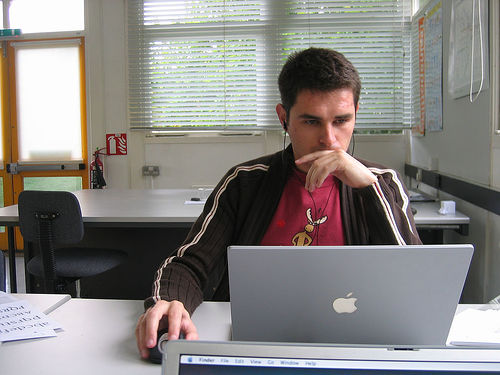 United States
October 5, 2007 12:36am CST
What is the hardest part about your job? Is it work or is it dealing with certain people?
6 responses

• United States
5 Oct 07
I work in an office right now and the worst part about it is that it is boring. You do the same thing over and over again and its a lot of sitting at a desk working on the computer. Fortunately for me though I'm an education major so in a few years I will get to find a job as a teacher! I'm excited about that because it won't be dull, ever.

• Philippines
5 Oct 07
Staying awake. I'mworking as a night shift programmer for more than a year now and it has screwed my body clock really bad. I kinda like sleep 4 hrs a day only during weekdays. Also na music playing on the radio at night are the kind of music that would generally put people to sleep.

• India
5 Oct 07
I never felt work hard at all. even the work is harder than that is not a problem at all, but dealing with people is very tuffest job.

• India
5 Oct 07
waiting for customer to count the cash and handit over to me. Many of my customers are multinational companies and they take 30 to 60 days for settlement of bills. Some school administrations also take 15 days to pay the bills. That is the hardest part of the job. I like cash and carry business.


• Philippines
5 Oct 07
ever since i was in college i have been working. until recently i quit my job. the thing that made me quit or gave up my job is the attitude of my lady boss. she has this "revenge" attitude and she is fond of favoritism.i hope that this type of people will change.