I post my responses and some still disappear.

United States
9 responses

• United States
28 Oct 06
that hasnt happened to me all day (knock on wood lol) Just last night

• Singapore
28 Oct 06
WOw at least yours is better .... all of the sudden , Mylot delete 3 post from me , after i post a topic on the earnings ...-_- kinda of upset with mylot ...

• Australia
28 Oct 06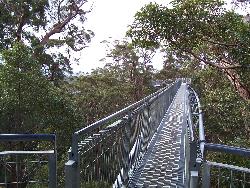 I think patience is the key here because after these major changes there are bound to be instances of gremlins in the system. I also think that myLot will be working hard to fix them up as soon as they possibly can. It is annoying when it happens, and yes to me too, but in the long run I think that we will all benefit from the changes that have been made. :)

• Philippines
28 Oct 06
i also got the same problems yesterday, i believe Mylot has encountered alot of problems upon their updates and now trying to fix it. I just got an alert from Mylot saying they apologize about their iupdatings yesterday. I have earned 9.32$ in a glance and lost it when i look again lol.. But now i got my true earnings=) Mylot is trying to fix their system as soon as possible so we must bear with them.Be patient guys ok?

• United States
28 Oct 06
Maybe it is the bugs still being worked out. I still can't upload pics to my profile page yet either. ~Remember to give out +'s when it's deserved & select best responses. It helps us all out ;-]

• United States
28 Oct 06
I have had this happen a couple of times. What I have found works, is to Sign out, and wait a while, and then sign back in later, and retry it. It has worked for me. I still think there are Bugs that they need to work on though.


• United States
28 Oct 06
No i haven't had any more problems so far has been working good all day for me.

•
28 Oct 06
I've had it happen a few times still after I was finally able to post again, I guess we can only expect bugs with massive changes like this.