how much your boyfriend/husband resembles your dream lover?:P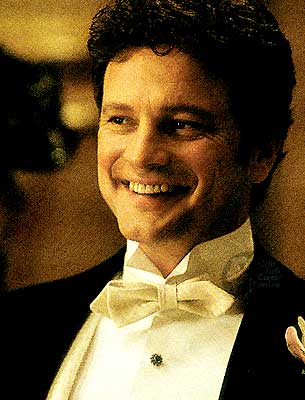 India
October 5, 2007 6:45am CST
ever did the comparision?LOL i was just wondering that how many of us were really lucky to got what we wanted or wished for. so, how much your boyfriend/girlfriend relates to those qualities you wished to see in him/her? is he almost that person you dreamed of or you had to mould him in that form?;) or are you living with someone just opposite of your ideal!?;))
9 responses

• Canada
9 Oct 07
i`m happy with who i`ve got, but 10 years ago we were totally wrong for each other (we were best friends before we started dating). the things he is lacking that i wish he had more of are patience, tolerance and less of a temper. he gets angry easily by silly things that in the end, don`t mean anything. like a stupid guy in the grocery store that stepped on his foot ;) in the long run, it doesn`t matter (unless of course he got his foot BROKEN or something lol). luckily he is not the kind of person who lets his temper get out of control on his girlfriend, so that`s good. it`s usually with strangers, and it`s not something that makes him get into fist fights or anything like that. what it does is raise his blood pressure and bother HIM the most. so i wish he could relax sometimes hehe.

• India
11 Oct 07
hehehe i am creating in my mind a first fight scene over foot stepping!LOL but why were you totally wrong for each other 10 years ago. i guess best friends always have something right to offer each other!;) and i can guess you share a very good relationship with your boyfriend now!:)

• Finland
5 Oct 07
Well, I think I've found the man who resemble the kind of man I've been wanting all my life. I don't really have a list and I never really wrote one, but I know what kind of man would match me. He's the kind of man that brings out the best in me, and I've found him. He's even better than my dream guy 'coz he's real. And he's definitely funnier than my dream guy he he he...;-D

• Finland
5 Oct 07
Oh, forgot to add: the guy's my husband. :-))))

• Finland
7 Oct 07
Yes, I'm lucky, thanks, kaplya!!! ;-D I also hope everybody finds luck every now and then and that they find the love of their lives he he he...

• Italy
27 Oct 07
Dear Kaplya U must be very young, otherwise u would know that the best thing for a women is NOT TO FIND her dream lover, because he will certainly be a bloody scoundrel who will make her unhappy for the rest of her life. Some of our dreams can turned out to be our worst nightmare if they come true. Anyway I wish to all the women of the world to meet a lover... a lover.... a lover like me. No, better: to meet me. Bye

• Philippines
17 Dec 07
he and my dream lover is the same

• France
17 Dec 07
I had the chance to find the one who look like the girl of my dreams and I consider myself so lucky ,how about you ? Did U find Ur dreams lover ?

• Kenya
9 Oct 07
My fiancee is far much better than my dream boyfriend, I remember long time ago i used to dream of a husband who is this and that, i mean looks only but now I have realised that looks can deceive. My partiner is sooo caring, loving, tender, tall, dark and built compared to my dream boyfriend. I used to dream of some1 small and lean/weak. God gave me more than my share and am sooooo thankful for coming across my fiancee. I never dreamt of such a man as him.

• United States
9 Oct 07
My husband is what I've always wanted. someone whos home at night and takes me out on the weekends. He listens to everthing I have to say. and thats alot! lol

•
5 Oct 07
I must say that I'm really lucky to find my boyfriend. He is really close to my dream man. There are some flaws but I must say that they way he makes me feel when we are together is the best. He loves me alot and that's all I have ever asked for in my dream man. He respects me. He is good looking, good attitude, good personality most of all he is a good person. But there are sometimes when he really makes me angry.

• India
5 Oct 07
he had all those qualities which i had dreamed of in my husband before our marriage.. but after the big day he started losing some of them.. the first few months were really hard, almost a disaster, i would feel why did i marry him.. but then i started accepting things, also trying to change them slowly so that he could adapt to the changes .. we started talking to each other telling what we liked and we did not in the whole day and things started to change again.. now he is the same person i once fell in love with.. :)

• India
7 Oct 07
yes it sure feels like a disaster once you are out of the romantic phase and see someone different before you. you know what, it's very wise of you two that you started to talk about these issues and the day. it's where many marriages fall apart because some people don't want to change at all! so i feel you are lucky to find someone who was ready to change and was flexible!:) congratulations!;)