~* HAVING A BAR-B-CUE?*~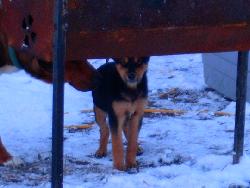 United States
October 27, 2006 7:19pm CST
Have you noticed"THE FLIES"? You don't see any before you start, BUT, once you start barbecueing, there's FLIES all over the place?!? Do FLIES have a Sense of Smell???
2 responses

• United States
28 Oct 06
They must have some sense of smell. I see you must have a dog, cause of the pic. Do you ever notice when the doggy does his business, here comes the flies. they like the fresh smelly stuff, not the dried out old stuff. They like smelly stuff, but they also like smell good stuff like Bar-b-que. Good question, Are there any fly experts here,lol

• United States
28 Oct 06
I don't know but they sure seem to.