what if you will fall in-love with your friend?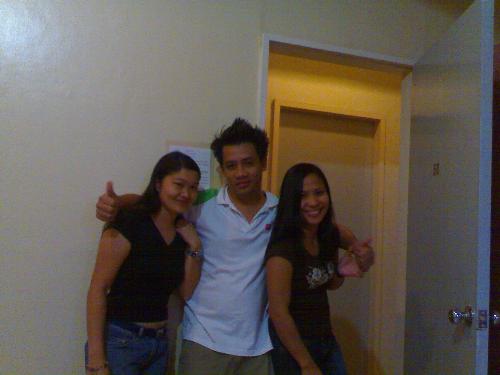 Philippines
October 6, 2007 2:43pm CST
As they say.. "friendship may and often does grow into LOVE"What if one day, you'll find yourself falling in-love with your closest friend? Would you have the courage to confess your feelings and let the love begin or forever hide your love in a friendship full of pretentions?
10 responses

• India
6 Oct 07
the thing u have posted is true in my case ...i hav fallen for my bestest friend...but i dont hav courage ,..as i fear of loosing her friendship as well,...and even though she is 3 years elder to me ..i never met her ..we talk on ph ..i really love her a lot ..i cannot ignore anything she says..tell me what to do ...i really cant understand

• Philippines
6 Oct 07
Thanks for sharing your thoughts! Your situation is really hard, but I think you've got to face your fears. You try confessing your love for her in the best way that you can. Because I believe that keeping the love you have for someone is like poison. It will slowly eat you up inside. And hiding in a friendship full of pretention is not healthy too. In life, we really need to risk and gamble in order for us to be fulfilled. Find the courage to let your friend know how much you love her (who knows, she also feels the same way too). But if ever it wouldn't work that way, accept it with open arms. Don't care if you'll get broken hearted, because as they say "it takes a broken heart to find true love". I hope I was able to enlighten your mind and heart. Once again, thanks and may you find the right person for you in due time:-)

• India
6 Oct 07
thanks fr ur concern ..but some time back i had told her that i cannot fall in love becoz my family wont allow that ...u know i m frm an indian family ....and same is her case...and we cant go against our parents ...so wht is the use of love ..if we cant b together ..atleast we r together as frnds na ..tht is enough fr me...i can stay whole life like this being her frnd ..i think she will accept f i tell ..but i dnt want to hurt her ..becoz thn she will get depressed ,,..as there is no wany out...i mdestined to love her and hide my feelings

• Philippines
7 Oct 07
Ponder on this.. when people wanted to be together it means that they love each other. But when two people wanted to be just friends, it means that they love each other so much that there's no need for a commitment to stay.


• United States
13 Oct 07
Five years ago I met this guy and he was great ! We became best friends, he wanted to be with me but I just didn't want a relationship and he understood that. He was always there for me and for a year our friendship grew and I found myself falling in love with him. It scared me and I didn't want to confess my true feeling towards him. But then he went on a little vacation with another friend of ours and when they called me from he parents house he was having a good time and even mentioned thinking so and so was hot and I got really really jealous. Anyways a few weeks after they came back I confessed to him the feeling that I had for him and even told him how scared I was and everything seemed to work out. We have been together for 4 years married now with a 2 yr old and another baby on the way.

• Philippines
20 Oct 07
You have shared a very nice story. I would say that both of you are lucky enough to have each other. Even if I don't know you in person, I would say that your love could surely last long, beyond forever I guess. Why I said so? It is because I really believe that friendship is the greatest foundation of love. I'm so jealous of you for marrying your best friend. That is actually my greatest dream in life, to marry someone so close to me, someone whom I have build a very strong friendship with. I also believe that the happiest person has three things.. a best friend, a true love, and a true love who is their best friend. I salute you, both of you are indeed so lucky!


• Philippines
6 Oct 07
You're absolutely right. We should let the love begin rather than hide our love in a friendship full of pretentions. Being true is at times risky, but since we only live once, then I believe that we should be true to everyone and accept whatever consequences!

• Singapore
11 Oct 07
i will confess my feelings.. Because i don't, i wun know how she is feeling for me.. And if she does feel for me and i din confess, i might lose the chance to take a step further.. And if i din confess, and anything happen to her or me, i will regret it as to y din i confess to her earlier.. However, if she rejects me, as a guy, i have to be more open hearted and accept it ;)

• Philippines
11 Oct 07
You are a very courageous person. Yes, you should confess your feelings because who knows, that someone do feel the same way too. And we only live once, so as much as possible, we should live it to its fullest so that we won't end up regreting.

• Singapore
13 Oct 07
yes.. Life is short. so watever we do, we go all out.. Because some things dun have a u-turn to do it again.. That's y, watever we do, we are responsible for it and no regrets.. Especially in love, as we may not be the only one loving the guy/gal.. So it's important to make known our feelings for them ;)

• Philippines
13 Oct 07
what if i would fall in love with my friend?..For me that would be a difficult situation to handle since i'm not an expressive type of person..I cannot go on revealing or confessing my feelings towards the person directly..But i guess in due time though if i already have that urge of telling him i would..hehehe

• Philippines
20 Oct 07
Well, I do respect your opinion. Each one of us are unique and do express ourselves in our own ways. And you might be the shy type. I know how hard it is to confess your feelings towards someone, especially for girls. It feels so awkward for girls to do the first move especially in our country wherein most people are so conservative. They would consider the aggressive type of girl as cheap for doing the first move. But I don't really see it that way. It is just a matter of guts or confidence. Who knows, that person might feel the same way too but too just coward to confess it.

• Kenya
11 Oct 07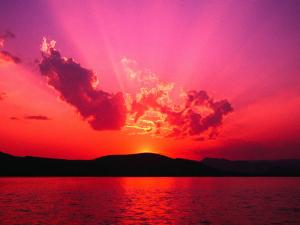 Love has no bounderies and for a relationship to be strong, people should become friends first then they become lovers later, so if the two of you have been good friends you will end up being good lovers. the only thing to take caution is to make sure the other person feels the same way and none of you is in a relationship.

• Philippines
11 Oct 07
Precisely dude! Friendship is the basic foundation of love because in friendship, you get to know more about each other and learn to accept each other despite of all the flaws and differences. And eventually, love then grows!

• United States
6 Oct 07
You cannot help who you fall in love with, and when you truly love someone, all you can hope for is that they love you back.

• Philippines
6 Oct 07
Exactly, for we cannot simply dictate our hearts("v")

• India
7 Oct 07
if i fall in love with my friend i ll definetely express because hiding with the friend is worse than expressing if i miss them also

• Philippines
7 Oct 07
Nice thought:-) You're really courageous enough to do such!

• China
13 Oct 07
now i think i will hide my love in my heart deeply. Because i have the experience in high school. i am a shy boy.so i always prefer a escaped way to treat it. besides ,love may have a effect on my study , it is not my main job .so i have to choose this way. this is my point .

• Delhi, India
12 Oct 07
It will depend lot upon the mutual understanding and respect between the friends. There is a very thin line separating friendship and love. One will have to find out that separating dividing line, beween the relationship.