every thing by hand made (crochet)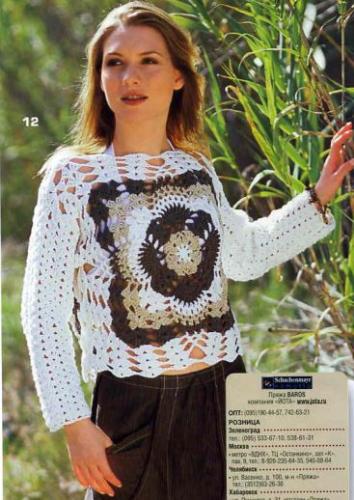 Egypt
4 responses

• Jamaica
10 Oct 07
I made a table clothe from 30 balls of thread for a large table for our church when I was in my 20s. Anyays someone came and saw it on display and bought it. I also make dresses and has promised my daughter that I will make some skirts for her. She loves those too. I make doilies from my old curtains by decorating them with different colours of crochet with patterns. I love doing them.


• Egypt
8 Oct 07
welcome to you too , hoghoney it's so good to be patience to do some thing big as a blanket ,but i do things do't require a lot of time so i don't feel bored

• Australia
8 Oct 07
Hello soonbecome welcome to Mylot, I went through a stage of doing a little crochet but nothing I did ever came out looking really good, the same as when I did a bit of knitting nothing ever looked really good so I think you have to really work hard at it...

• Egypt
8 Oct 07
welcome to you too,lilaclady i'm sure face the same proplem but i also chose to doing simple things and i'll add some pictutes of beautiful clothing at the same time do not require great skill

• United States
15 Oct 07
I don't make clothes like I use to, but I love to crochet. I just finish a scarf this morning. I just started a pair of slipper. I actually have about 4 more slippers to make for Christmas gifts so I will be busy crocheting.