Sharon looking old?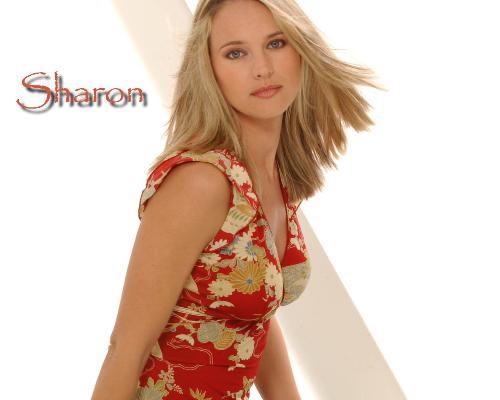 United States
October 8, 2007 7:13am CST
Hey I do not start many TV discussions or soap opera discussions but I have a question concerning Sharon on The Young and the Restless. Does anyone else think she is looking old? Is it that she really is aging, or do you think the producers and writers have aged her so that her story line being married to Jack as a Senator, matches a maturer woman? We all know that Nikki looks so much like Hillary Clinton any more it is comical.... So I am throwing this out to the wind, but I am really curious how you all see her. Sharon that is.
5 responses

• United States
9 Oct 07
With all these comments bantering back and forth, I'm not sure I want to get into this. However, she is looking older than her 35 years, but I never thought she was all that pretty anyway. Now Amelia Heinle(Victoria) at 34 is a beautiful woman and is much prettier than Sharon.

• United States
9 Oct 07
Stealthy, don't let that embarrassed bear scare ya, he really is a sweetie. Thanks for the input, I thought she was looking much older myself. This is the only soap I watch, and I have all of my life. It was my mothers soap opera. I agree Amelia Heinle is quite beautiful. when she first came on the show I did not think she would ever replace Heather Tom, but now I could not see the role of Victory played by anyone else.

• Murfreesboro, Tennessee
8 Oct 07
I don't watch this show, so I'm not sure how it works. I mean, do you get moved to the "restless" section when you're no longer "young"? And what is young? I mean, you told me today I sounded like a little girl and you wanted to ask for my mommy! Does that mean I'm really young???? *giggles*

• United States
8 Oct 07
Rotflmao trust me young'un you are young!

• United States
8 Oct 07
My oldest is turning 26 at the end of the month, so not by much you are not :))) See how that bear is ?


• United States
11 Oct 07
I think you are right about making her look more mature, she seems to be wearing more bland colors and her hair seems to always be fixed in a bun or back, I think they are trying to age her, which is a shame.

• United States
14 Oct 07
I do think it is just the way that they are writing the storyline that makes her look that way. Sharon case is a very pretty lady and she could just be tired from all of the work that she does. How many of us at age 35 look as young as we did a couple of years ago? After all, being a star doesn't mean that we don't age!

• United States
27 Jan 08
I don't think Sharon looks old at all. Her real age is 36/37 and I think she looks very good for that age.

• United States
7 Nov 07
dear angelwhispers1385, i think you're mistakng the "old looking" you call it, for the producers & writers of Y&R trying to make her look stressed-out!!!Sharon still has feelings for brad, for sure, and victoria's brother, right and i think its her facial expressions lately that are aging her. she better watch out!!too much stress, real or not could kill her beauty!!! lol lol lol