My hair won't stop falling out!

Canada
October 8, 2007 1:51pm CST
I have always had this problem but now since the hysterectomy its worse. I can totally see my scalp and my husband just shakes his head when he looks at my hair. I haven't washed my hair for days now because I'm afraid it will just fall out worse. (Yes, I did go see a hair doctor...he said there was nothing he could do about it...)
4 responses

• United States
8 Oct 07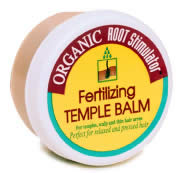 Try Organic Root Stimulator. I don't know if it would help, but folks swear by the products. I use the Temple Gro, they have a Scalp Scrub that helps to stimulate and make your scalp grow. Perhaps it can help. A hair doctor is known as a trichologist. See if you can see another if possible. And I hope all works out.


• Canada
8 Oct 07
It's just that it looks horrible it's funny how women are so concerned about their hair!!! LOL

• Netherlands
8 Oct 07
I am so sorry to hear about your problem Taylor. Please, do not believe your doctor as there must be things that you could do to improve on the missing hormones. There are vitamines, and there are some drops that you could use on the scalp of your head, and try talking to your ginecologist too, about maybe a hormone replacement of some kind. Good luck and wish I could be more precise, but it is different for every one of us, as we have different amounts of everything in our blood. TheFortunes