eat chips and cut calories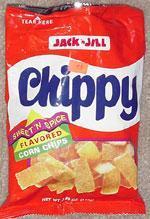 Bahrain
October 11, 2007 3:31pm CST
I've read in one article that when munching on finger foods(like chips, fries, cheese puffs,etc..), eat with your nondominant hand. You'll be forced to think about what you're eating, which will slow you down and cut calories. Just to share to ya'll. Can't think of any other topic to post. All I know is that i love to eat! While I'm still young I'll eat whatever i want before i get old and everything yummy is forbidden to your health. happy snacking!
5 responses


• Bahrain
13 Oct 07
if she eats chocolate with her finger then i guess yes, chocolate is a finger food.


• Bahrain
11 Oct 07
well good luck! i think it has something to do psychologically..


•
11 Oct 07
I have also heard that eating in front of a mirror can help you eat less - it is so off putting looking at those wobbly double chins going up and down when you eat ( i speak for myself - don't mean you!)

• United States
11 Oct 07
That sounds like a good idea. I also try and make my self eat just one at a time and I grab for the small ones. This way it takes more time and you get tired of it and don't eat as much as you would if you are grabbing them by the hand fulls.