most time in mylot...?

India
11 responses

• China
14 Oct 07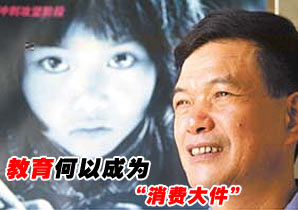 Usually I spend two hours in mylot if I am free,including one hour after I wake up in the morning and one hour before I go to bed.I thought its a good place for me to practice english, make friends and gain pocket money as well.

• India
15 Oct 07
i think it is enough 2 hours.... you are absolutely right my friend....we can earn friends money and enhance our language...

• United States
14 Oct 07
My time varies widely at myLot. Sometimes I stay for a few hours, sometimes I only check in for my messages. It depends upon what other commitments I have.





• Philippines
15 Oct 07
Yes I do but not really most of my time. I spend about 2 to 3 hours a day surfing the net. I do check my mails first then open my page in myLot and my other social networks. I also spend a few minutes of my time blogging in my blogspot account. For me, the Internet is a great source of learning new things and sharing your thoughts to other people around the globe.

• India
15 Oct 07
I don't spend muh time on mylot, just 1 hour everyday.. Soemtimes, I am not able to spend a single minute over mylot, coz generally I have to take out time from my busy schedule to spend time on mylot, but if I am not able to take out time from my work, I don't do mylot...

• Canada
15 Oct 07
I don't spend a lot of time here now maybe an hour or 2 a day but when I first joined I would be on here for at least 12 hours straight posting and answering discussions. Now I have lost that kind of interest here but I still drop in from time to time to throw down a couple of discussions and to answer some post.

• Philippines
15 Oct 07
hi... it really depends.. sometimes, in between my work (designing, programming...to break the monotony..especally when i am bored or getting sleepy)..so it will be for hours.. i switch between the two..hehe...but there are times, when i won't be posting or replying in one to two days... hehehe... how about you?

• United States
15 Oct 07
I divide my time pretty equally... I do my personal emails, which takes the most time, then MySpace for a while, then I come here to Mylot... but I continue to monitor those sites, plus a few forums that I enjoy. I usually put in 3-4 hours a day, but not all in one sitting!