If someone wanted to send you a flower what kind would you want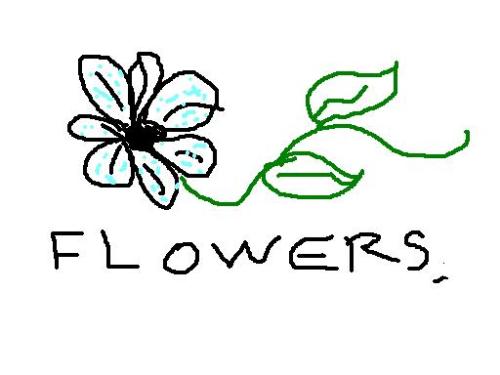 United States
October 17, 2007 12:48pm CST
If someone told you they wanted to send a flower; what kind would you want.. Would you want one that you can stick in a vase and that would die right away; or would you want one that you could plant and which would come up every year..what kind would it be????
8 responses

• United States
17 Oct 07
I would love to get a rose a yellow with red tips there so pretty

• United States
17 Oct 07
They say the yellow roses have a sweet sweet smell..Nice choice of flower;)

• United States
17 Oct 07
oh it does at least the ones my fiance got me did :)


• United States
18 Oct 07
Oh I like Jasmine as well.. The fragrance is soothing and helps calm one's spirit.


• United States
17 Oct 07
That is really quite an answer..but you know..steling silver takes more money to care for it.. It can tarnish quickly...Now if flowers came in Sterling silver..that would be just great..wouldnt it?


• United States
20 Oct 07
That is a tough question to answer my friend as I like all flowers pretty much so any flower would be nice. I like roses more than any other flower but like carnations and poinsettias as well. I would prefer something that I could plant and come up every year. I like things that last a while more than things that last a short period of time.

• New Zealand
18 Oct 07
A Rose would be my special flower, I just love roses they seem to me to be the most beautiful flowers and have a wonderful variety of colours. I like the old fashion ones with the lovely smell, the newer ones don't seem to have the same smell, but I still love to have them in the garden or in a vase they make me smile.

• United States
18 Oct 07
Well, if it was something meant to be a romantic gesture I'd like a rose or a plantable orchid. If it was meant as a gift from a friend, I'd like something planted or plantable, the type wouldn't really matter although I've always wanted an indoor gardenia bush (my mom had one when I was a kid).

• United Arab Emirates
18 Oct 07
If someone was to send me flowers I would prefer carnations.As far as the planting bit f it goes it would be roses or anything to match the surrounding.I wouldnt mind planting the bluebells so that I could see the soft dew drops on their petals.