Beauty Tips Written by Audrey Hepburn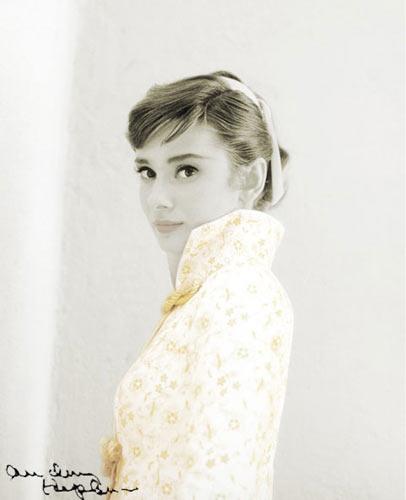 China
October 18, 2007 6:49am CST
1.For poise,walk with the knowledge that you never walk alone. 2.The beauty of a woman is not in the clothes she wears,the figure that she carries,or the way she combs her hair.The beauty of a woman must be seen from in her eyes,because that is the doorway to her heart,the place where love resides. 3.For attractive lips,speak words of kindness. 4.For a slim figure,share your food with the hungry. Audrey Hepburn is a beautiful,sucessful actress and a great woman.Her moves attract hundreds of thousands of people while her effort for African people moves them.
3 responses

• China
4 Oct 09
Thank you for sharing this tips with us.I think it is useful for us to learn.I like Audrey Hepburn very much ,not only her beautiful appearence but also her kindness.She is seen as a angel in the world.As you say her effort for African people moves hundreds of thousands of people.Love her forever!

• Philippines
1 Nov 07
If all the people can see themselves like Audrey and how she relates to other people, then, this earth is a paradise to live in. Isn't it? So, let's follow Audrey and we can give happiness to our God!!!!

• China
23 Oct 07
hi, dear snowdropzhai! I am sure i have read this too. Hepburn is really a perfect person. I think there are few people who know her but dislike her. Her beauty and goodness make her not only a actress but a symbol of perfection, an angel! It is said that she is born to let others feel what is beautiful and immaculate. So everyone likes her including you and me! The tips are very very right! Thanks for you to post it here to make me remind this and follow them. I hope we will be more and more perfect and make ourselves angels to someone.