Do you blog?

United States
October 20, 2007 1:46am CST
Do you have a blog? They are everywhere, and you can find them anywhere these days. There is even a site that is dedicated to marketing through blogs. I finally broke down and started one of my own. Even though I feel that my life is way too boring for it to interest anyone. Anyway it is on MSN Spaces. It is called They/Them who they are and where they may be found. It is a blog about the sayings that people attribute to "Them" and "They" as in, "You know what they say..." I have got to admit, I hate any sentence that starts with You know what they say..... What I want to know is who are they? How have they managed to have an opinion about just about everything?
11 responses

• United States
20 Oct 07
Yes, I do. Right now, I have two blogs although they are still a lil bit young..it's the best way to entertain myself while at home. I am a full-time housewife right now and no kids yet so I need something to get myself hooked to inorder to lessen up the boredom.

• China
21 Oct 07
in fact i have 6 blogs. it is crazy ,do you think so. i have 3 qq .in fact there is 4 and one was stolen months ago. i have a wangyi blog ,a baidu blog and a sina blog. i don't think they will be popular. because i am not popular man. but i think it is popular to have blogs.


• China
21 Oct 07
I think I can undertand why this one was Today's Top Discussions!Because blogs are expanding...even exploding all over the world.Some use blog as a shelter,to protect his own mental world;someone use it as a stage,to show himself to others and has a strong desire to be known by as many people as possible.and celebrities use blog as a bridge,an access for their admirers to approach them. I have a blog,too.Oh,exactly,I have had four different blogs in total.The present one I am using now is MSN Spaces.Welcome!

•
21 Oct 07
I do blog and i have three sites up and running with 1 a blog, and two others a .com and .net website. My first one is about making money online- http://moneyx4.blogspot.com my second one is about technology- www.yourworldwired.com and my third is about music (i am working with a really interesting guy so this blog is great to inform you about upcoming albums)- www.beboptalk.net


• Canada
20 Oct 07
Ya I have tried blogging a few times but I never manage to keep up with it. I usually like to do my blogging on Yuwie.com and only usually about things that suck. Other then this I don't do much blogging but I do do a lot of creative writing online.

• Poland
20 Oct 07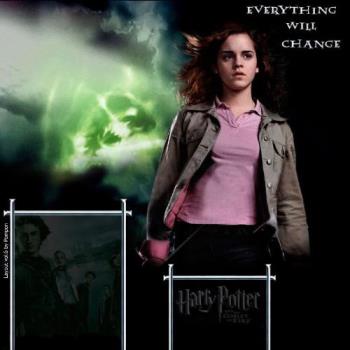 Yes, I do have a blog but I haven't updated it in a months right now:P I don't know why is it but I was into doing layout (very unproffesional and simple ones:P) So I mostly updated when I was changing layout:P I'm not liking the idea of marketing through blog because blog was created as a form of e-diary frst and using it for making money feels wrong for me:/

• United States
20 Oct 07
I have many many blogs. Some I make money off, some I use to keep in touch with friends/family that live too far away to talk to or visit often, and some I just like to go to and rant to let off a little steam lol. I like to write. It doesn't matter to me if no one else thinks what I say is important. If it's something I want to say I'll say it. I'll even leave notes for myself on my blog to remind me of important dates, like birthdays, interviews, doctor appointments, etc. I've made some really good friends blogging.

• India
20 Oct 07
Ya i blog, I have 2 Blogs www.aglocoidea.blogspot.com www.loverslobhy.blogspot.com


• Malaysia
20 Oct 07
I've just started blogging and am a newbie in the blogsphere world. My blog address is http://mekurukito.blogspot.com … please visit and support my blog and leave some comments! Thanks:)