Do you really give a damn about your grandchildren?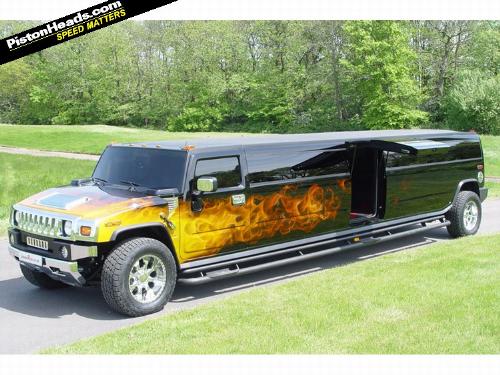 October 20, 2007 3:50pm CST
Can you honestly say you do not use any needless gas emissions, eg your car for needless journeys that could be done by public transport or walking or by bike? Do you care enough about the future not to have a car? Can you honestly justify having a car? let me know if you care about the future of your kids.
8 responses


•
21 Oct 07
'the i want a car' justification excuse is the selfish reason why we are in this state. who gives you the right to say my opinion is wrong? the whole point of mylot is to express different opinions. not to get pious if i happen to disagree. and in this case in point i disagree. it is simply not a good enough reason to drive about in a gas guzzler 'because you earned it' the world is at a difficult point right now with global warning. your disdain of my answer clearly exhibits a selfish concern for future generations. i see no reason to attack me for being envioromentally aware.


• United States
21 Oct 07
That's all fine and dandy if you live in a city. I live in "Amish country" western PA. For me to get to work it's a half hour BY CAR. Not possible to walk and very long bike ride. Until the USA government invests money into public transportation, then what choice do people like me have? Carpool? That's all fine and dandy if you work for a big company. I work at a small store where I am often working all by myself. No one else to ride with. I don't even like driving it makes me nervous, wish I could carpool or ride a bus or walk or ride a bike or a horse even hehe... But that's not an option for everyone.

• United States
21 Oct 07
Edit to add, there is no public transportation in this area either. Closest bus lines are an hour away in pittsburgh. So once again, just saying not an option for everyone

• United States
21 Oct 07
well i hope when i have grandchildren,wow i have a long time for that but when it does happen ofcourse i will love them as much as life will allow me too.how can you not love any child,a child is so precious to me.if i could i would have a dozen but we need alot of money.pattie

• Malaysia
21 Oct 07
What we can give great care to our kids or grandkids is only the formal education learning, I mean go to school and make a great achievement there for university with the respective paper qualification.. For the next 50 years, we just can figure out how things will look like that for surely our grandkids will enjoy their modern life better than us with the invented technologies. While the happiness and the sadness element will be the same story because we are human. And the academic learning is a paper qualification to have as to certified and verified them for who they are in academic achievement. Never have wish to give damn things to our next generation, but always hope for good things to happen.

• United States
21 Oct 07
** I ** live in TEXAS. My city has LOUSY transit service & EVERY time they say they are going to improve it, it doesn't help. We voted AGAINST light rail - they pushed it thru. We voted AGAINST toll roads, we got them anyway! If they wanted to IMPROVE mass transit, then they'd have bus lines going to places we need them - my roomie's jobs are not on bus lines. If they were such that you could get to a place in a reasonable amount of time - I figured out that to get to work by 8 a.m. at my LAST job, I would have to catch a bus at 6:30 after first walking a mile to the bus line, so I didn't have to change buses, if I went for the closer bus line I'd have to leave at 5:30 since it ran so seldom. And this is for a drive I can personally make in 20 minutes at RUSH hour most of the time! I can leave my house, drop off the roomie at her job - remember, my roomie is blind & can't drive herself - and get to my mom's or my job in less than an hour - AT rush hour - baring an accident, and then I know the off freeways well enough to still do it, but closer to an hour that way. If transit worked in my town, I might consider using it, but it only works if you live on the routes & want to go downtown. Or, if you live off the route, then you have to drive to a transit center to catch a ride - downtown. It was one thing to try that mile walk when I was in my 30's without bad feet, now I'm lucky to make it in from the parking lots with them, much less some, so called, convient bus stop! Oh, and I don't have children or grandchildren AND I fix my cats.

•
21 Oct 07
Well I don't have a car. I walk or use the bus. Personally I don't feel I need one - public transport is perfectly adequate. I can get to wherever I want to go one way or another. I live in a fairly rural area as well but I still manage. I think most people are just too lazy to consider alternatives to using their car. Driving does make people lazy - I have friends who never walk anywhere.

• United States
4 Mar 08
A lot of the times I see a family in a car that isn't appropriate I think about the future of the planet. If parents would drive an economical vehicle it would be much better. I see a lot of people driving vehicles which are too big for 1 or 2 people. When I moved to the city, I sold my car. The buses went everywhere. I saved money not paying car insurance, gas & maintenance. It was very relaxing riding the bus. I got to spend time normally stressed from driving in heavy traffic reading before and after work. Now I own a landscaping company. Most of my clients are more than 30 minutes away. All of my clients have children. But the parents pay me to do the work. You do the math. LOL Btw I have 2 trucks that use a lot of gas. I looked into getting a hybrid truck. It isn't happening. I also have a car that is used when I don't need a truck. I feel sorry for the children of tomorrow. Their world will be shaped by their parents.

• United States
21 Oct 07
I care about furture generations but that is not the most pressing issue I see in politics today. There are bigger issues effecting us today that seem slightly more important. For example the up coming presidential elections. We have no good choices when it comes to canidates. A democrate that is a known liar and would take away personal freedom for the good of the nation or republicans that have let abortions become an issue again, taking away a personal freedom. Our country is being sold out from under us to big business and forgien countries with cheap labor so some billionaire can make another buck. Terrorism, war, homelessness, afordible education and yes even emissions are important. Not everyone has access to mass transit and walking in some places is out of the question. I live in a rural area and the closet place to buy groceries is over five mile away I don't think I would be able to walk or bike with supplies that far. I do go green as much as I can right now. Recycling cans, making my own cat litter out of junk mail and old papers, conserving electricity Sorry this is so long but when I get going it's hard to stop.