Have you even been stalked before?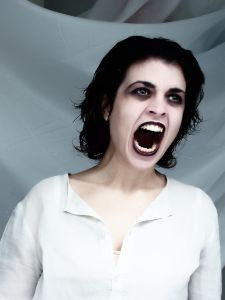 Canada
October 20, 2007 5:46pm CST
I thought I was when I was in highschool...because we lived in the country. But have you?
4 responses

• Canada
21 Oct 07
Yes in garde 12 i was.A guy called home one night and it was the wring number.He ased who he was speaking to and i told him.He said i had a nice voice.The next day at school i went to cheerleading practice,he was there,i did not know him.He called that night to tell me he saw me at cheerleading and i was very good.Im like what?!He came to another one,i still dont know who it was and called to tell me again.I went skating,he was there(i still did not know who)After about a month of this,he finally came up to me in person and said it was him.I said please leave me alone.He was mad.Kept on bothering me,i called the police.He got a warning.He came to a basketball game where i was cheerleading and after came into the girls dressing room calling my name and said he loved me and such.We the boys basket ball team came to the door and said get out!He said no and its not there business.One of my friends went and put him out and thas when i iled another complaint.He stopped but i still got bad phonecalls.Later about 6 months he got put in jail for raping a 13 year old girl.By the way he was 27 and i was 17. Peanutjar:)

• United States
21 Oct 07
yea that is freaking, my aunt would get calls from someone but didn't know who they were. The guy would describe what she was wearing and what she was doing, and mind you she got the calls when she was in her house! She ended up getting the police involved but they never found out who it was. He stopped calling after a while, but thats because she wouldn't answer anymore private numbers. She had him on speaker phone before when I was there, and I freaked out I was like where the F*** is he! Glad that guy that stalked you got put in jail thats just creepy and sad what he would do.

• United States
20 Oct 07
Yes I have unfortunately. I was working at a Mental Rehab facility where I cared for adults and there was a custodian there that I would say hello to and talk to on occassion. He was Cuban but spoke english very well and I dont feel I led him on or anything by saying hello! But we both lived near our workplace and he would follow me home and knock on my door even though I never would open it for him. I didnt know what he wanted and I surely hadnt invited him to come. One night I was doing my course work with a friend and she kept saying she heard something outside the window. I didnt hear anything and I told her that it might be an animal or something as the side of my house was lined with a wooded area. She started to scare me because out of the blue she would say, see there it is again. I finally called the police and told them that it wasnt really an emergency but I was hearing things outdoors and they said they would send a patrol car through to check out my place. Sure enough, they brought him to the door saying they caught him looking in my bedroom window. It was the guy I worked with and they told him that if he ever came around here again he would be arrested. Thankfully I never had anymore problems with him at my home, but I eventually had to quit my job because of the things going on at work afterwards. Bay xx

• United States
21 Oct 07
It def was, and I really didnt like staying there alone. I eventually moved and just got away from the whole situation all together. Luckily I havent had that problem since then. Bay xx

• United States
20 Oct 07
I relatively had a stalker. He followed me around school a lot, and sometimes out to my school before I got the chance to leave. If I was at my locker, he'd stop and talk to me forever, and then accompany me to my car. I ended up spending more time in classrooms before heading to my locker and waiting awhile before I attempted to leave. That, and I had people wait around with me so I didn't have to put up with him, and so I could leave. I also had people walk me to my car every so often that way I knew I'd be safe.

• Portugal
20 Oct 07
well thank god i want to believe i was never stalked in my life!! although u know i had some stalking fantasies that involved Johnny Depp :D hehehe :) just stupid dreams not happening and not true!!

• Canada
21 Oct 07
Yeah and you wanted those to come true now didn't you confessing...silly girl!