What outdoor activity do you like?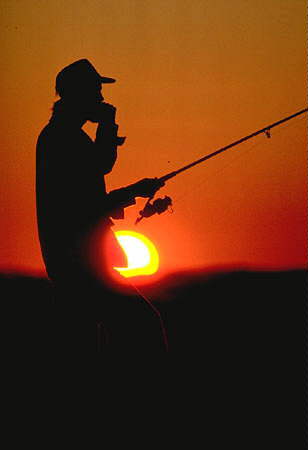 Romania
8 responses

• Philippines
21 Oct 07
oh, that would be walking or strolling on a cool night, and maybe just floating in a pool on a cool day. nothing too strenous for me. :-)

• Poland
23 Oct 07
I like to go to the park. Or ride there by a bike. Then I can read a book there (it's sill counted as outdoor activity, right? :P) or just have a nice time walking/riding around. Oh, I forgot that near me (10 minutes away on feet) there is a ZOO so I can visit it anytime I want:)

• Romania
23 Oct 07
That is just nice,you can go to the Zoo in just no time,and do a outdoor activity.Laurentiu.

• Guangzhou, China
23 Oct 07
I like going to swim or climbing the mountains. Actually I like doing many different outdoor activities.

• Romania
23 Oct 07
That is just nice, we all should have a lot of outdoor activities........have a lot of exercises.....


• Romania
21 Oct 07
Hi Soleya.Yes you are right cycling is a very good outdoor activity.But with almost approach of winter more and more we can't do those activities we all love.

• United States
21 Oct 07
I like hiking. Now granted, I have to do it in the cooler weather, and I can't do it all day, but I really enjoy it. The weather has cooled off, so I think I can start planning on some short hikes. I just love to be able to be in motion and feel my muscles moving. I'm sure a lot of that has to do with me having to be still for several days at a time.

• Romania
21 Oct 07
That is right the weather started to change in a bad way....that is just bad because we can't do our outdoor activities no more or not the way we are used to.

• Singapore
21 Oct 07
Hello there. My favorite outdoor activities have to be running and swimming. Both helps me to relieve stress and feel good. I especially love swimming as I love being in water. Being in water gives me a sense of freedom and happiness. =D

• Romania
21 Oct 07
Doing those outdoor activities help you to do some exercises and how just said relieve us of stress.Have a nice outdoor activity poohgal.Thanks for the answer.


• Romania
21 Oct 07
Is nice to see your relatives from time to time,nice of you. There are time in life when you don't have the time you need to that kind of thingThanks for your answer.

• China
21 Oct 07
My favorite outdoor activity is to take my bike to go for a bike riding around the mountain when I am having my day off. I always bring with me a bottle of water before I set off. It would take me more than two hours to go for the riding around the mountain in my town. I have a lot of fun on the way and would like to take some pictures if I see something interesting to me.

• Romania
21 Oct 07
Yeah that is a great activity, i know how you feel.Just do some exercise and breath some fresh air.