Formula 1 2007 Championship is over....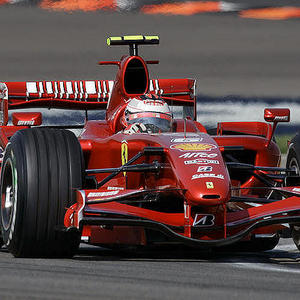 Romania
October 21, 2007 1:04pm CST
Formula 1 2007 Championship is over.... but what a race was the last stage in Brazil.Credited with the first chance of wining the championship L.Hamilton finished on 7 place,F.Alonso credited with the second chance finished on 3 place,K.Raikonen credited with the third chance finished on the first place.And the 2007 champion is K.Raikonen.Well done Kimi.......Well done Ferrari.....I have to say that i am happy because i am a Ferrari fan.
3 responses

• Philippines
22 Oct 07
a very sweet ending for the red cars, winning the contructors though it must be for the mclaren and having the drivers championship as well! they have been critized for the reliability of their cars but it proved in the end, that good efforts are always paid off with of course, team work among them. as for mclaren, and hamilton, it wasnt bad after all. hamilton is a rookie who almost won the championship, and a rookie, he even beated his teammate who is the former champion. mclaren would have got the contructors title, but unfortunately, due to turn of events it was lost. all cheers to kimi!!

• Romania
22 Oct 07
Me although i am a Ferrari fan i thought that Kimi had small chances of wining the championship, but in the end he proved to be a great pilot.

• United States
21 Oct 07
Sweet Ferrari racer won! Thanks for the update. I missed some of the races due to things in real life. Man I'm so busy. Anyways, I'll probably catch some clips on youtube or other sites. Thanks again for the update. Grats to Kimi Raikonen!

• Romania
21 Oct 07
I am a Ferrari fan i never loose a race well not all but i do saw almost the entire championship this year.Again nice work Ferrari.

• Canada
22 Oct 07
I will have to ask my sons about it. I did not witness the race, as I am not that into sports, but being guys, they are. It does sound exciting and I am glad that Ferran won. I was wondering whether the Formula 1 Champions compete in the Grand Prix. I saw a movie of it once, and it was so interesting, seeing the cars fly by.