Say Cheese!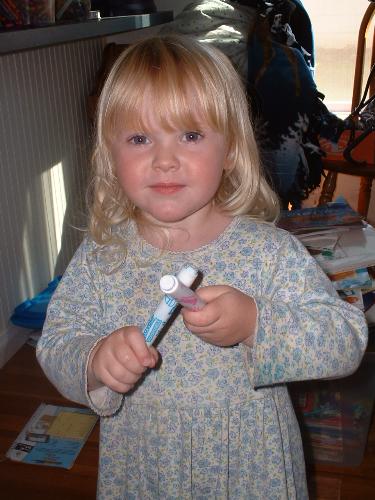 United States
October 23, 2007 10:16am CST
That's the common expression most photographers use to get people to smile. I can see how it works. :) Our family has adopted the phrase "Cheese and Pickles." Other's I've heard use "Chucky Cheese" Below I've included a photo of my daughter playing a "violin." She couldn't stop singing "DOO-WA-DOOOOOOO" long enough for a Cheese and Pickles smile. That's ok, still really cute anyway. So, my question is, what do you ask when you take photos? Say cheese? Belly button lint? Sneezers? (hmm... that's actually a fun one!) Wishing you a great day!
3 responses

• United States
23 Oct 07
We usually will just say, 'smile' before we take a picture. I have taken my kids to get their picture taken before and they will have them say "Stinky Feet". I don't see how this makes them smile...I guess that they are trying to make them laugh.

• United States
23 Oct 07
I think it's the "EE" sound that makes the smile. I think the silliness makes them laugh too.

• United States
23 Oct 07
Stinky feet? Now that's a new one I've never heard used. HAPPY POSTINGS FROM GRANDPA BOB !!~

• Canada
23 Oct 07
I heard of a few others but what sticks in my head was my grade six class picture where the photographer told us to say cheeseburgers and took the shot when my mouth was on the errrrs part which let me tell you wasn't very pretty. The class picture looked so silly with us all making these weird faces.

• United States
23 Oct 07
HA HA! Vicki, that's just too cute. :) You know, I think that's the best part of those class photos. At least the kids look "normal." Instead of those fake smiles.

• United States
23 Oct 07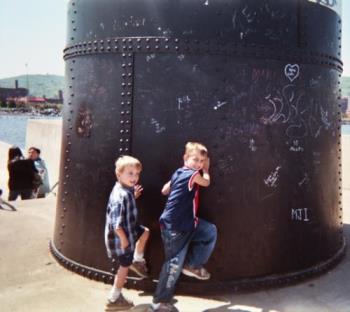 I actually don't ask or make them say a thing. That's because I like taking unposed photos the most. I love catching that expression that can't be gotten when they pose. I also enjoy taking photos when the grandkids etc least expect it. But my grandkids are both hams in front of the camera most times. HAPPY POSTINGS FROM GRANDPA BOB !!~

• United States
23 Oct 07
Hey Bob! Most of the time, I like taking candid shots, too. That little bit of surprise is what makes pictures so special. My daughter, however, has learned to pose whenever I get the camera out. I suppose that's why I have so many pictures of her. The other two kids, need to be home more often. I guess school IS more important than Mom getting those perfect shots, though, isn't it? :)