Is there a nice way to tell them to turn it down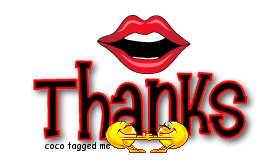 Canada
October 24, 2007 12:53pm CST
Our neighbors like to play their music loud. It doesn't bother me most of the time but they do this daily and sometimes the base gets on my nerves. We've been neighbors for almost 3 years and this just started this summer with the arrival of a new member to the household. What's a nice way to tell them the base is too loud and to please turn it down without hurting anyones feelings?Just a note: I actually had to shout to get the woman's attention a month or so ago, so she would stop spraying water, from a hose, into my kitchen window. She just looked at me and kept on, so I told her husband to speak to her and tell her that isn't acceptable..... she doesn't speak English. So now that you see there's a culture clash or differences in how they view things, I would value your input regarding the music situation. Thanks a million
2 responses

• United States
24 Oct 07
That's a hard one... It'd be so easy to let things build up til you yelled at them! Or rather I'm imagining myself.. hating to say anything, til one day, I'd likely just yell something about it.. then I'd smile and be real nice.. I mean what do they expect? - I'd be temped to get some big colorful ear protectors or plugs easily seen, and wear them around whenever you see them.. and have all your family members do the same.. (and quit combing your hair and draw dark circles under your eyes.. no I'm kidding). But the ear plugs... maybe they'd get the hint.. but no, that sounds rather complicated.. Whatever you do, don't call the cops! That's the end of the end, and never turns out well.. for them or you.. I doubt you would do that, but don't be tempted unless someone threatens you or family member.. -Your neighbor lady probably wishes she had tried to figure out what you were saying when she was spraying water into your window (I'm sorry, but I can't help chuckling about it). I know if someone was trying to communicate with me, I'd want to try to understand them.. But sometimes people are shy and the moment passes.. Good luck! I know it's gotta be hard with a long term daily annoyance cropping up..

• Canada
24 Oct 07
It was sort of comical - me standing inside shouting through the window at her - her outside spraying water in, smiling, oblivious to everything. My mom was visiting and ran tot he window and gave her a mean look and started motioning at the wet window.... I'm sure we were quite the sight! I wouldn't call the police on them. I'll try big brightly colored ear plugs LOL!

• United States
25 Oct 07
Well that has happened and I've asked them nicely to turn it down, especially the timee I was not feeling very well. Another time I was living somewhere else and I wasn't friendly with them so I just called the police.

• Canada
25 Oct 07
I want things to stay pleasant, so I'll ignore as much as I can and then my husband will end up the one to talk to them. I can be such a coward at times.