are you happy meeting new friends?

Australia
October 25, 2007 10:08am CST
i was so happy today coz i meet a new friend she is a filipina too and she came here as a tourist... its an additional to my collections :) i love collecting friends... i love having lots of it... how about you? are you happy everytime you meet new friends?
10 responses

• Philippines
2 Nov 07
I'm definitely happy to meet new friends, especially when I'm miles away from my old friends.

• Philippines
26 Oct 07
Yes, of course I love meeting new friends. Honestly I dont have lots of friends so, I wanted to make more friends.

• United States
26 Oct 07
I love meeting new people and I love making friends. Nothing wrong with having friends and lots of them, and the people I am friends with recently are really cool people.

• Philippines
26 Oct 07
I am so happy meeting new friends, for the reason that you will get excited because new people new experience, new learning. By the way, I am a Filipina too, may i ask where is your friend came from.You know Filipinos are very warm and hospitable, I am sure you will enjoy her company.

• Philippines
26 Oct 07
Hi jHoEn16! Yes, having to meet new friends are a very welcoming treat for me. It makes me feel so hopeful and brand new in a way to start a friendship that may blossom into a genuine and lasting kind of friendship. I hope you will be meeting more new friends there. Take care and have a nice day.

• Philippines
26 Oct 07
hello!! yes, i am always happy and excited to meet new friends. everytime i visit a new place, for sure before i leave that place i have 2 or more friends. during my high school and college years i have a lot of penfriends from different places. i treasure all my friends because i believe that they are GIFTS ... :-)

• Malaysia
26 Oct 07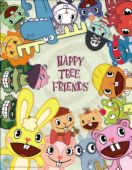 Hello jHoEn16,Definitely it is one of my happy moments:- to get to know more new people in my life and being able to enlarge my circle of friends. I bet it is a good feeling, right? Glad to know that you have a new person to call a friend right now and I hope you will meet more wonderful people in your future*smiles*

• United States
26 Oct 07
Sometimes. I am shy so meeting new people isn't always as exciting as it should be, but if i go to a party, I am okay with meeting new friends.