Children's Education - Home or Hostel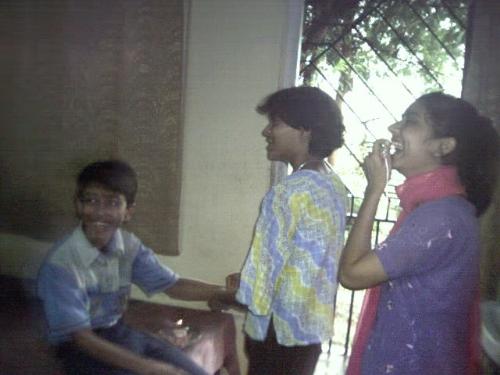 India
October 25, 2007 2:50pm CST
In the present fast life's scenario, where no one has enough time to teach his/her children properly, What would be prefer about their education, if that concern you. Would you prefer to send them to Hostels or would like to keep them at home. What would be the best decision for their career.
5 responses

• United States
25 Oct 07
It seems you are in India. I do not know much about the school systems there. If home schooling is accepted and I were taught how to teach them then I may start them at home. Then as they grow it may be best to send to Hostel so that they get contact with others their age and learn how to communicate and get along with others. It would also depend on the Hostel, credentials and such. I would prefer my child to live with me and go to school and a teaching institution during the day. I am not necessarily a good teacher.

• India
25 Oct 07
Thanks tess1960 for your wise comments. What you have told is very much correct and I also support this kind of nurturing to children. Thanks once more for your good suggestion. But tell how could guess that I am from India, Had you seen my profile before posting it or seeing the photograph you did guess it.

• India
27 Oct 07
Childrens education is in their hands.. A Child can grow well with his/her education whereever he stays. Location is not important here. The way in which the child react is important. Even i heard, that children from hostels are good well in their studies. About Concerning "Care", At home a child gets more than when compare to hostels. In hostels, they should take everything on their self. This also improves one way or other their Self-Respect in Society.

• India
26 Oct 07
it depends on there age.i would like to keep them when they are chils that is upto 16 after that i will send them to hostel.it's place where he came across different people and it's time to know about the world.though i send him to hostel i keep track of him as thsi is the age whre he can go wrong and spoil his life and as well me to.

• India
26 Oct 07
There is always a saying in Hindu family, that parents cannot enjoy the company of their children, but that of grand children only. Because when the childd is born, the parents were young, busy with professional work or business, hardly finds time to spend with children. At the time of retirement, grand children will be around, no work, plentiful time to spend with grand children. Life is like that. Highly enjoyable at the evening hours of life.

• Pakistan
26 Oct 07
Children are pricelless comodity and u cant ignore them at all. To teach them one must find time. I think to hostalize children who r in their teen is not a good idea. However a training like that of army, navy etc would work and also brighten their future.