If you house was on fire...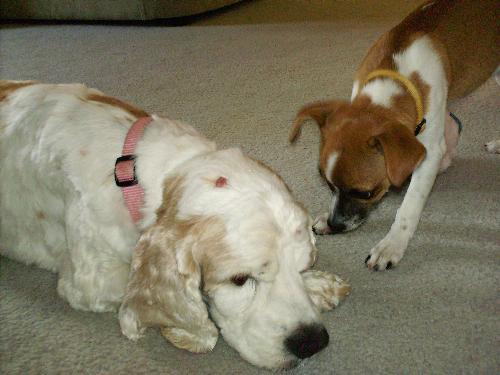 Canada
October 25, 2007 6:33pm CST
If your house was on fire and you could only grab one thing, after you've saved your family of course, what would you take?The very first thing I would take would be my dogs. I can't imagine leaving them behind. However, if they had gotten out on their own I would take my family photos. You can replace just about everything in your house but not your photos.
5 responses

• United States
26 Oct 07
Well actually I don't know what I would grab first.I would grab probably my laptop, beccause it is a plce where I have all pictures and contacts on my friends.I don't have any pet at home, but if I would have I would grab it , same like you.

• Canada
26 Oct 07
The laptop would probably be a good save because there is so much on there. I don't have a laptop just a desk computer so there's noway I could save it.

• Philippines
26 Oct 07
If my house was on fire, I believe that I will be taking with me my "emergency bag" because this emergency bag contain all the important thing in my life, like the videocam and tapes, photos, jewelry, important papers, etc. I really put those things in one bag so just in case, I know what to pick up. I am that kind of person who consider emergency cases to happen.

• Canada
26 Oct 07
That is a fantastic idea. It would be very handy to only have to grab one bag that holds everything you would want to keep with you in case of an emergency. I've actually been thinking about getting a fire proof safe for all those types of things. That way they would be safe and I wouldn't have to worry about them.

• China
25 Oct 07
oh,i will take nothing .i will call the the police . the life is the most important,we shouldn't save anything at the risk of losing life .the teacher and the police always tell us that when we are in shcool.what we should do is just call the police and call others ,then waiting them.

• Canada
26 Oct 07
Of course you shouldn't stay in a burning building. It would be foolish. You've been taught well.


• Romania
26 Oct 07
Well that is a hard question besides persons or pets that you think are important in your life, i think that in those moments when your house is on fire you would not think of something else than to save your own life.