Homemade dog treats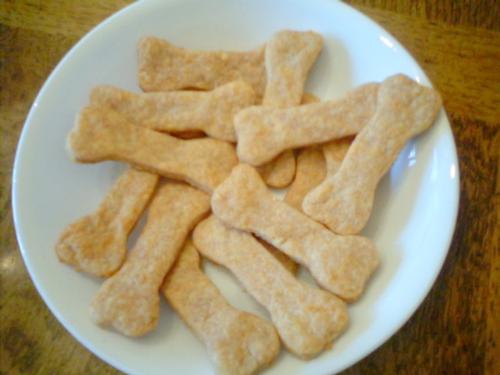 United States
October 26, 2007 3:38pm CST
I thought since my dog id in a lot of pain right now from getting hit by a car the other day I would do something nice for her. I made her some cheesy garlic dog biscuits. She loves them. So do the other dogs. Heck, so does my 9 month old daughter. LOL Have you ever made treats for your dog or do you give them the store bought ones?
2 responses


• United States
8 Nov 07
Yes, garlic helps to keep away unwanted friends on your dog. But it must be in moderation. Garlic and onion contain amounts of thiosulphate which can cause haemolytic anaemia in dogs. However, the amount in garlic is much less than the amount in onion and a lot of garlic would have to be consumed in order to cause illness in dogs.

• United States
27 Oct 07
Yes Ihave made many different homemade treats for our dogs. I have made bonbons, donuts, garlic biscuits, carob cookies and others. Our dogs love them. I also take them to the grooming shop where I work for the other dogs. They are a hit everytime. I also make them as gifts for friends with dogs. I have even been asked if I'd be interested in making and selling them.