Who Miss Friday The 13th TV Series? Who Saw Them?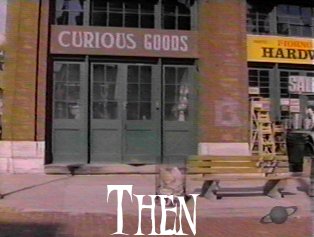 Finland
October 28, 2007 8:05am CST
When I was growing up, one TV channel showed this series. Here's the story: Lewis Vendredi made a deal with the Devil to sell cursed antiques, but he broke the pact and it cost him his soul. Now his niece Micki and her cousin Ryan have inherited the store... and with it, the curse. Now they must get everything back... and the real terror begins. I MISS watching this series!!! I got scared once in a while, depending on the cursed antiques in the story, but I've always loved horror movies. I think this series made me start loving horror movies. Which one of you watched this series? And do you remember any of the episodes? One episode I remember was the evil doll and the evil playhouse. :-))) I remember vaguely as well a music box who can make a person dance very well. Does anyone remember any of these? Do you miss this series?
2 responses

• United States
28 Oct 07
In America there is a satellite tv called Direct TV. On Direct TV there is a channel Called Chiller. They actually play both the Friday the 13th TV Series AND Nightmare on Elm Street. They play a lot of crazy old shows. I never liked Anything about Friday the 13th so I never watched it, I still don't watch it. But I thought you might like to know it still does come on TV.

• Finland
28 Oct 07
Hi, raychill! Unfortunately I don't live in the US and we don't subscribe to satellite channels. THX for telling me, though! ;-D

• Finland
28 Oct 07
He he he...don't worry. Maybe I can download them someplace! :-D

• United States
7 Nov 07
I remember the Valentines ep. The one with the cupid doll that kills lovers. And yes I do miss the series. It was a classic.

• Finland
7 Nov 07
Hi, programer! Nice to see you again. ;-D Cupid doll that kills lovers? Now that one I don't remember. Hmmm...nope, still can't remember it. :-(((( Indeed it was a classic horror series, eh? SPLENDID series!!! ;-D