Sachin, Dravid and Ganguly

10 responses


•
19 Nov 07
Hy there u r a buty with good intel yes becouse a series or a test should not be are aim make a perfect team to win the main game that is WORLD CUP what do u say VIJI a persnal q? not so important is 42 ur age gal

• India
8 Nov 07
I think they can serve India for next 2 years.

• India
6 Nov 07
yes, i agree. the problem is that we cant seem to find any worthy replacement for them. Dravid's position could not be taken by any stable batsman, no one could hold at no. 3 like he did. Sachin-Sourav opening partnership in one-day has records to its name. there is no substitute for them yet, while we are going on playing one important series after another. we cant take the risk of losing either.

•
8 Nov 07
the thing is our team selecters are affred of going for new players

• India
29 Oct 07
i think the other way as i feel that it is not about the age but it is about fitness and the ability to perform in every match.As we have seen hayden,gilchirist,pollock all of them are in 35's but they are performing well and no one is going to take them out.But if it would have been that they are not performing well then it is good to retire but as we have seen in some of the last tournaments all of them had performed especially sachin and gangully and rightly dravid had been rested as he was not performing well but as soon as he starts to perform he will be back in the team.

• India
16 Nov 07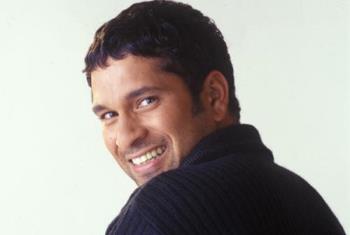 I am really sorry but i do not agree with you completely.i think ganguly has still not got back his old form and his replacal wont be much difficult.but with the form sachin is in i think it would be criminal to throw him out of the team.we can never find a befitting replacal for him.now since dravid is also back in form,i dont think its quite justice to make him out of the team.also replacing these three players is not an easy job.an also i dont think there replacal now would do india any good.now as far as there retirement or time to take rest,as far as they are playing well i think its better that they carry on till they feel that they hav had enough in the field.

• India
16 Nov 07
it is upto the players and the selectors to decide how long they will play. but because you have asked, i'd like to reply to this question. when it comes to cricket, i'd say it is not a good decision to drop senior players. right now, we dont have consistent one day openers. gambhir is struggling to score some good runs and he is yet to make a good impact. sehwag has just got a recall, and it is premature to say he is in good form. the same goes to almost all players. we are yet to see how yuvraj and dhoni will play in australian pitches. so right now, our indian team strongly depends on the trio.

• India
16 Nov 07
Dravid,Sachin and Ganguly are in the same age group of 34.They are playing well to be in the team.Their presence is an inspiration for other junior players especially when the team is not having a coach.They had lot of good performance that helped Indian team to win many many matches.So they should be given the freedom of retiring only when they desire.

• India
29 Oct 07
The entire world is proud of schin, Dravid and Ganguly and they would welcome with open arms. They are lengends and deserve to be treated at most respect. Coming to main topic sachin, Dravid and Ganguly are only 34 years whereas Sanath Jayasurya is 38 and in the peak of form. In India we tend to belive TV channels and politicians but ignore actual fact.

• India
13 Dec 07
when they are still performing even better than the younger ones, why they should be rested? they are great palyers and when they think and also proved they perform well enough, should we put india's chances at stake?

• India
27 Nov 07
I would suggest to rotate Sachin Tendulkar, Sourav Ganguly, and Rahul Dravid so that they get adequate rest and the young players will also get opportunities. I think India plays more cricket than any other nations. The probability of getting injured is more among the players and the probablity of getting burnout is higher. By providing adequate rest and rotating the players wisely we can see quality cricket and also prevent the players from burnout. Also, Sachin Tendulkar, Sourav Ganguly, and Rahul Dravid if rotated wisely will have longer years of career and more youngsters will get chance and the team will be a combination of experience and youth.