Losing rate points?? I just lost 50?!

Netherlands
October 28, 2006 6:28am CST
I was getting excited as I had 499 rate points and thought I would soon reach 500. Suddenly I looked and I had only 450 left! Is this one of the bugs they are fixing or can you loose them that easily? And to what? I haven't been making much posts as it took me a lot of time to answer all my responses (I think it's the most decent thing to do, at least thank people for posting a response), so I hadn't a lot of time to participate in others or post new ones. Anyone have a clue how this works? It's really odd...
8 responses

• Netherlands
6 Nov 06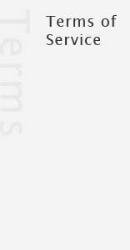 Sometimes it is a bug but the terms of service says that they will dock you for posts or responces they do not like or whatever. I breezed through the new terms of service thing and picked up a little about that. Check it out though to be sure. It gives more examples of what they don't want andwhat they want.... that may be why you were docked or it may be a bug.:) Cheers!

• Netherlands
6 Nov 06
I think that might be the case, when I started out I thought there was no harm in posting number games, etc. With these new terms of service everything became a lot more clear to me. I guess that explains why I lost so many rate points. I'm glad I know better now. Thanks a lot for replying! Have you ever suffered the same thing?


• Netherlands
28 Oct 06
Than you so much, I think I'll write to them about it to make sure what's going on :)

• India
10 Nov 06
Yea... It happens with me also... Try not to post messages with other website links...


• India
6 Nov 06
May be someone gave you a - thats y u lost points i dont know exactly whats the problem but i've also seen loosing my points

• United States
6 Nov 06
Mine went up over night. Keep in mind that your rating is affected by any positive or negative rating marks you get from members. Also, if you had discussions deleted or you posted on discussions that were deleted your rating will drop.

• Singapore
28 Oct 06
I got minus off 3 post all of the sudden today early morning also yea ...hmmm seems like there are some serious bugs here yea

• India
28 Oct 06
how to check rate points , pls tell me im new here :)