My dear American mylot friends,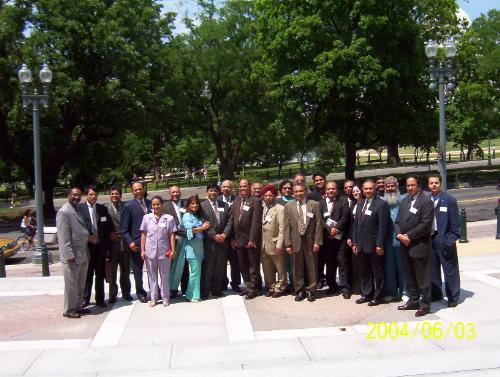 India
4 responses

• Murfreesboro, Tennessee
1 Nov 07
I don't mind having any type of people in our country, to be honest. I mean, the whole idea of America is that it is a melting pot, and offers opportunities for people from other countries. So it doesn't bother me. Some of the culture clashes get frustrating though. I have a lot of Indian customers at the bank where I work, and the differences in ideas of personal space between myself and them are very different. A lot of people from India will stand too close to me, which makes me very uncomfortable. Or they will stand too close to the people in front of them who are at the teller window when they are waiting in line, which is bad because then the person in the window feels their personal information and business isn't secure. So that bothers me. Other than that, I can't think of any reason I would mind. I love learning more about different cultures, and I've really enjoyed interacting with many of the Indian students at the local Tech university, because I've been able to learn a lot about their culture and traditions I feel.

• India
1 Nov 07
Dear Lacanis,you have come out with your honest opinion about the Indians.I like your response.I think these kinds of opinions matter a lot because I believe in being a Roman when in Rome.Some people takes a little time to learn.So the things have to be told openly.And if you want to know more about certain things about India and Indians do shoot one after another.

• Murfreesboro, Tennessee
1 Nov 07
I don't have any questions at the moment, but I'll be sure to let you know when I think of some. Actually, no, I do have one... how are names used? Because I've noticed that often people write their names much differently than what the people around them actually refer to them as, so I'm wondering if there's some kind of trick to who calls you by which name, or nicknames or something. Eh, I'm glad you reacted well to my offering my honest opinion here. I was a little worried because I didn't want to sound like I was bashing anyone, it's just a problem I'm run into. I usually try to let people know when they are making me uncomfortable, but when you're dealing with a customer, you have to be very careful to be polite enough about it, so it's a very hard thing to point out something that is bothering you. And since much of my interaction with Indians is as customers, I have to be very careful about that.

• India
1 Nov 07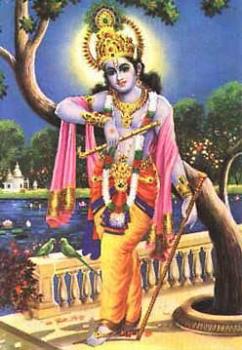 Well most of the people have the gods name here.My name is Balakrishnan.Krishnan is the god adored by the Hare Krishna Hare Rama people.Please see the image of Krishnan I have uploaded.Bala means young.Balakrishnan being a lengthy one (and a the worst tongue twister for the westerners)everyone calls me Bala in short which is a nick name and it sounds affectionate too. Likewise Ramakrishnan becmes ramu Venkatakrishnan becomes Venkat Krishnamurthy becoms Kittu and it is endless. like your Robert becoming Bobby,Thomas becoming Tom.


• Turkmenistan
2 Nov 07
Indians, like every other business minded people come here because this is the land of opportunity. America has given other countries the freedom to build businesses and their lives in America. If I were from another country, I would be happy for the opportunity.

• United States
1 Nov 07
Well, they can earn a good income in the states and they just want a better life for their families. So far they appear to be polite and friendly.

• United States
1 Nov 07
I have no qualms about Indians coming in such large numbers to the US. Being a natural citizen, I wonder what it is about the US that is attracting them so heavily (Like what's so good about here? LOL) What does get on my nerves is the amount of Indians working in call centers that still have a very thick accent to where you can hardly understand what they are saying. It kinda defeats the purpose of a call if you can't understand what the operator is talking about. I think that if a person who is speaking English as a second language wants to take a job where they will speak to the public, they should take classes to improve their english-speaking abilities, that way the message will get across much better.