Don't Skip Your Breakfast - Personal Experience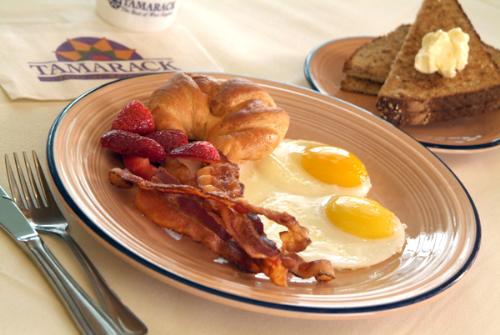 India
November 2, 2007 8:45am CST
I request you all not to skip your breakfast. I was skipping my breakfast for the past 2 years. And last week my stomach started burning. I thought it was usual acidity and didn't just took some pills for that. I did't visit the doctor untill it had become unbearable. finally i was detected with internal bleeding due to ulcerations. And ulceration because, i skip my breakfast. I had to bear withe pain for 1 week. Horrible. Thought i better warn breakfast sippers.
4 responses

• United States
23 Nov 07
dear s....oh...am i ever glad you told us this...i have done the same thing going on for a number of years, now and lately i have been suffering so with digestion problems and feeling like very very sick...this may be the reason...how does the doctor detect internal bleeding due to ulcers...i have to find out in order to see if that's whats wrong with me...please let me know ok? i have not felt well at all for several months, and for the past several days, i just want to cry, because of not feeling good...thankyou s. for your help...stanzi

• India
26 Nov 07
Ah! Just rush to doctore and let them know how you feel. About my Ulcers doc asked to get ULT scan test. He was moving some instrument on the whole abdomen and he was able to generate some inages on the screen. Following that he gave me an IV injection. I had releif with in 10 minutes. He prescribed Pan D capusle and Mucaine Gel -Min syrup. I took the syrup 10 mins before food and capusle after food. In a week i felt better. Now an not missing my breakfast and i stick to timings all the time. Hope i would never get this again.

• India
2 Nov 07
Of course as we are under fast after our dinner since 8p.m. after twelve hours we must to break our fast timings . If you want to skip the breakfast take som veggie salad for stomach is enough to avoid ulceroid .


• India
2 Nov 07
Gosh! Hope you are taking your breakfast regularly now. May be unless we experinece difficulties, we don't follow. Now i started taking it regularly.

• United States
23 Nov 07
dear s....oh...am i ever glad you told us this...i have done the same thing going on for a number of years, now and lately i have been suffering so with digestion problems and feeling like very very sick...this may be the reason...how does the doctor detect internal bleeding due to ulcers...i have to find out in order to see if that's whats wrong with me...please let me know ok? i have not felt well at all for several months, and for the past several days, i just want to cry, because of not feeling good...thankyou s. for your help...stanzi