Preferred Laptop Brands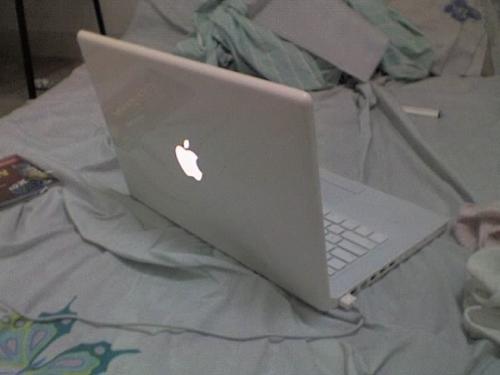 Philippines
November 2, 2007 9:36am CST
What brand of laptop do you prefer and why? I prefer Apple, coz I'm an apple fangurl. :p But seriously, I love the MacBook because it has been durable and trusty. My other friends who have bought unknown brands have suffered having to return their laptops constantly to their dealers, because of some *system-wide* defect or the other.. http://urltea.com/1yrk http://lorielovestech.wordpress.com http://www.gadzooki.com/author/dummygeekgurl/
4 responses

• United States
18 Nov 07
If I would get a laptop ..I would get one that is versatile with all different kinds of programs..like a dell, toshiba or sony. I have heard many good things about mac..but it has some problems functioning with some programs.. I have been told.

• Philippines
21 Nov 07
well, as of today, they are working to get the same standard Windows programs on Mac and Linux. so not much problem there, unless you're a gamer. You can go for an emulator or run Windows on BootCamp on a Mac actually. But what's the point? The only downside to a mac is that it's so fun to use. Btw, i'm talking about the hardware (toshiba etc). The programs you are talking about pertain to software, and it's a toss up between windows, OS X from Apple, for Mac, and the hundreds of Linux distributions out there. :D

• United States
18 Nov 07
I agree that the Apple Macbooks rock. I just bought one today and really like it a lot. I see that I have a lot to learn as it is different but love the cool screen and love the icons at the bottom and it is much more secure and safer than Windows. A person can have Mac and windows on these computers so a person can still have the best of both worlds. The graphics are so much nicer here and no error messages. Dell laptops are nice too but as of now I am a Apple fan.

• Philippines
21 Nov 07
gosh. no point in putting windows on a mac! because it's the same old un-secure banana, and worse, they install updates without your permission now. if you're on a mac, stay with OS X! no system crashes, unless you overload your memory, haha! :p


• Philippines
16 Nov 07
yes, i agree that the panasonic toughbook line is pretty, well, tough! thanks for your opinion. :)

• Italy
15 Nov 07
Apple pc are more expensive than other laptop, even if they are better, but the differences are not too wide, indipendently from what operating system you can install: infact Apple and pc share same video card, cpu brand. I don't have a preferences about a particular brand, I only don't like Packard Bell because there are many problems with warranty.

• Philippines
16 Nov 07
thanks for your inputs. :) yes, i have heard of people talking about packard bell, but i haven't really looked into that brand.. will look it up, thanks! :D