Coffee at 4am. Why am I sleepy?!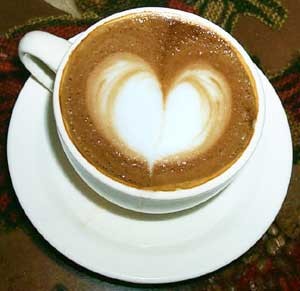 Philippines
5 responses

• Philippines
5 Jul 11
I sometimes experience that, even though I had my coffee already I still feel sleepy. I have to consider that it maybe the kind of coffee I have. markets here sell the 3-in-1 coffee (coffee,sugar and creamer) which I think is not really helpful in keeping me up at night or dawn. Int his case, i just go to nearest Mcdonalds and get brewed coffee, stronger and pure coffee-- effective in keeping me up actually. It depends on the coffee your drinking.

• Philippines
12 Jul 11
I guess it's also the factor of tolerance. Once you drink too much coffee, or take anything of a particular chemical, for instance, you do develop a certain tolerance to that. So maybe that was a factor for me. Also, when the body is tired, I guess you'll have no other choice but to give it what it needs: rest. :) But yes, I believe brewed is much better! I drink 3 in 1 also; and since Starbucks is so expensive, I'd rather stick to 3 in 1. :) Thanks for responding!

• Philippines
14 Jul 11
Maybe your body has already gotten used to coffee in your system that it no longer has the desired effect on you. Another possibility is that you really need to rest more and your body is telling you just that. I believe that if our body is fully energized, we don't get sleepy even if we have nothing to do or is bored but we still feel sleepy , even if we are doing a lot of things,if we need to rest


• Philippines
16 Jul 11
True that. I agree that I needed to rest more at the time I posted this question. And you are right, once the body needs rest, or has gotten used to certain caffeine levels, it does top off and no longer accepts the stimulation from the caffeine. Thank you for sharing!


• Philippines
7 Nov 07
Really? I find that even coffee+energy drinks no longer work on me heheh. :p

• United States
5 Nov 07
Caffine does not affect all people the same way. I can drink coffee right before going to bed and it does not affect me at all. But then again, maybe it is just the day. I call them my *Lazy* days. Jammies most of the day. LOL

• Philippines
7 Nov 07
yeah before i would be affected.. lately, not anymore. :) or is it ":("?? heheh!

• United States
4 Nov 07
I often have the same question. Was it expresso or regular pot coffee? Wish i could sleep til noon some days. My daughter wouldn't be too happy with that. Good luck fellow coffee drinker.

• Philippines
4 Nov 07
Haha, now why will your daughter be "not too happy" about your sleeping in? Heheh. It's instant coffee, the strongest blend around. ;) I think it must be the sugar heheh. :) Thanks for replying!