Finally got my ipod working.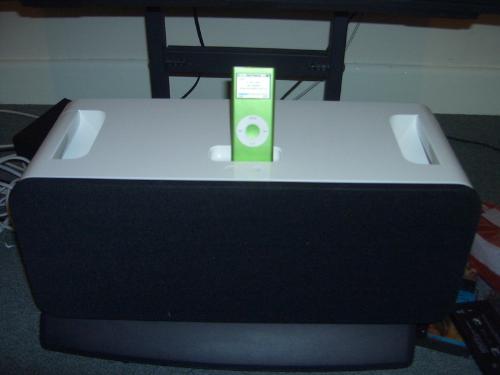 November 4, 2007 5:54pm CST
I got the ipod last Christmas it's an ipod nano first generation but have had trouble getting it to work because the language suddenly changed to Japanese so I gave up on it for ages. Today I finally downloaded the manual and found out how to set it back to English again. They are tricky to navigate at first, especially in a language you can't even read! I also have the speaker dock so it's great to be able to play the music from my computer in other rooms too, I haven't even tried out the head phones yet. Isn't modern technology amazing?:)
4 responses

• United States
5 Nov 07
Gosh, Nancy - you'd better hurry & get applecare on that little guy because you will only get a few months use out of it otherwise! you can pm me & i'll send you to my roomie who works for apple, she can't cut you a special deal, but she is one of their best agents & it won't get messed up in processing.

•
5 Nov 07
not sure if I have it already all not, I'll contact you if I need it thanks for letting me know.

• United Kingdom
5 Nov 07
Firstly, well done on getting to grips with your ipod! It's a wonderful little device and I wouldn't be without mine for sure, it goes everywhere with me, including the gym. The internet is great for getting manuals and stuff, enjoy your Ipod I'm sure it'll make a great companion for years to come!

•
5 Nov 07
It's great so far and I haven't even taken it out just used it on the speaker dock at home.

• United States
5 Nov 07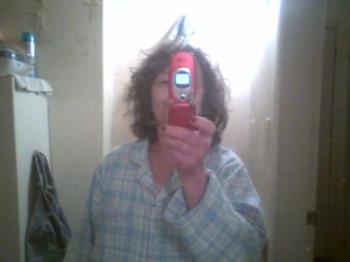 It would be wonderful if I could respond with something literate and beneficial; but all I read on your post was, "blah, blah, blah, blah, blah,". I did read that something went right for you and for that I am so very happy! I am posting a picture of me using my camera phone to take a picture of me. I don't have the money for a digi cam and thought for sure this would be the answer. Well Nancyrowina, obviously it was not!~Donna

•
5 Nov 07
it was all like that to me until I got the hang of it, try turning the phone around and looking at the lens to get a picture of yourself.